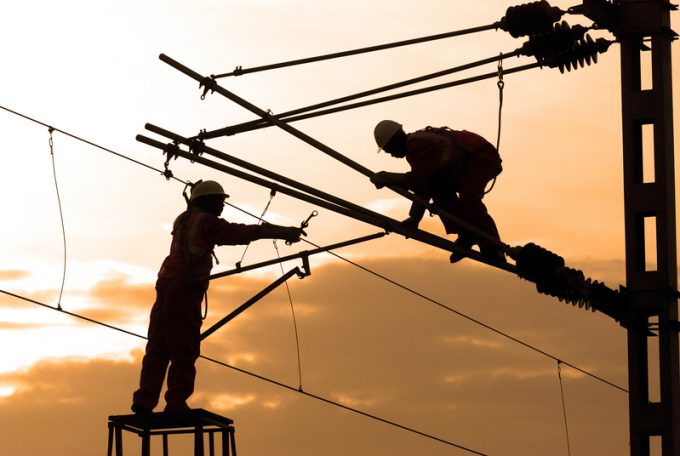 A collective of rail and freight associations are calling on the UK government to electrify more of the country's railways or risk failing to meet its 2050 emissions targets.
In a letter to transport secretary Grant Shapps, associations including the Rail Freight Group (RFG) and Logistics UK said a "rolling process" of electrification along 13,000 single-track km (STK) needed to begin if the UK is to achieve net zero.
Director general of RFG Maggie Simpson said electrifying the rail network was not something about which "government has a choice".
"It has hard targets and, while rail may be the least emitting of the transport modes today, it is irrelevant where we are in the pecking order, because being the best now will not let us off the hook for where we will need to be in 2040," she told The Loadstar.
"We have to invest in new terminal and equipment and this takes time, so we have to be planning this into our asset strategies."
While the government target to achieve net zero emissions is 2050, it has also set in motion a ban on diesel that will come into effect in 2040. Thus, rail operators have a decade less in which to shift their operations, which are majority-diesel driven, to greener fuel sources.
The letter followed publication of the Why Rail Electrification? report, which claims switching to battery and hydrogen technology alone will fail to decarbonise the sector in line with climate goals.
"If you want rail to be carrying the loads that make it a viable freight mode, and to be pulling this freight at 60mph, you cannot expect it to run on batteries, because you would be hauling three carriages behind you dedicated to housing them," Ms Simpson said.
"We need to see the core strategic network electrified, and this has to begin now."
To achieve full electrification by 2050, rail supporters said that to electrify the 13,000 STK would require roughly 450 STK to be converted annually for the next 29 years, and policy manager for multimodal at Logistics UK Zoe McLernon suggested that, under a rolling process, it could cost £750,000-£1m per STK.
She told The Loadstar: "More complex projects could see costs range from £1.5m-£2m per STK, but a 10-year electrification project pipeline could ensure a steady flow of work and cut costs by between 38% and 50%."
However, a government described by sources as "keen to spend as little as possible" on decarbonisation may well baulk at such costs. Especially given the impact of rail on the environment when compared with other transport modes – rail contributes just 1.4% of all transport emissions, while the shipping industry is responsible for 2% of all global emissions.
Ms Simpson suggested electrification should focus on "no brainers" such as rail lines into ports and noted that London Gateway had a stretch of three miles which remains unelectrified, while Teesport has an eight-mile gap.
"There are gaps in the network, short distances, that could be electrified and would be a real boost for greener transport as these tracks are used frequently," she said.
"Private sector rail operators will have to make substantial investment in new locomotives and equipment, but the private sector needs confidence that we will be able to use an electrified network for substantial parts of rail freight in order to make the case for that."
Ms McLernon said that while the rail sector was already "making great strides" towards decarbonisation, the industry was united in its call for electrification.
"Although hydrogen- and battery-powered trains have a role, they are not ready to replace electric trains due to their unsuitability in moving freight over long distances. Rail is set to play a larger role in our economy as the UK seeks to reach net zero emissions by 2050.
"Each freight train takes around 76 HGVs off the roads. The right infrastructure must be in place to enable this green transition," she added.