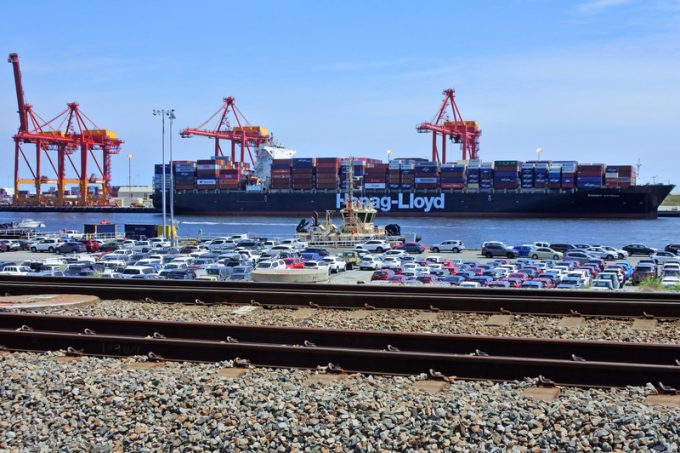 Australian prime minister Scott Morrison has announced an inquiry into the country's over-stretched container supply chains.
Last week he told the Australian Industry Group global container shipping costs and congestion were at historically high levels, creating "flow-on effects" for domestic supply chains and consumers.
While he claimed Australian supply chains had proved "generally resilient" through the Covid-crisis, he said the "key focus" now was on ensuring the flow of goods from overseas suppliers to Australian businesses and consumers.
For example, Mr Morrison highlighted the stand-off between Patrick Terminals and the Maritime Union of Australia (MUA). Noting further industrial action was on hold until Friday, he called on both sides to "negotiate in good faith and to resolve their issues".
But, he hinted the government would step in to prevent any further industrial action from taking place.
"I want to assure you that our government will take action, if needed, to protect the Australian economy from serious harm," Mr Morrison said.
Furthermore, in light of the recent ACCC Container Monitoring Report, which found delayed shipments and rapidly rising freight rates were putting "intense pressure" on exporters and importers, he said the government was also examining "broader issues associated with the relative productivity of Australian ports."
"Ports are the gateway for our economy. Inefficient ports are a tax on all of us," he noted.
Mr Morrison said the government was taking action by improving port productivity through infrastructure projects, and tackling regulatory inefficiencies through the Simplified Trade System.
He added: "It's clear, however, that productivity challenges remain in Australia's maritime logistics system. These relate to competition, industrial relations, infrastructure constraints and technology uptake.
"Shortly, the treasurer will be releasing the terms of reference for a Productivity Commission inquiry into the efficiency of our maritime logistics system."
The commission, which Mr Morrisson said would be completed by mid-2022, was welcomed by lobby groups representing both shipping lines and logistics companies. Often found pointing the finger at one another, the two sides appear to have found common ground in their criticism of the country's container ports.
Shipping Australia (SA) said the prime minister was correct in describing inefficient ports as a "tax", and claimed Australian ports "don't work fast enough".
"There are, literally, ports in war-torn and bandit-infested countries that perform about as well as ours, according to the World Bank port performance analysis," SA said.
It called on Australian box ports to get ships to berth faster, process cargo faster by getting crane rates up, reduce idle time at berth and reduce the overall turnaround time of ships.
Meanwhile, the Freight & Trade Alliance (F&TA) also welcomed the commission, which it said was "the culmination of a six months' focused advocacy."
F&TA wants to see a formal waterfront industrial relations review to prevent disruption from industrial action, as well as new rules to stop stevedores from levying terminal access charges against landside transport operators.