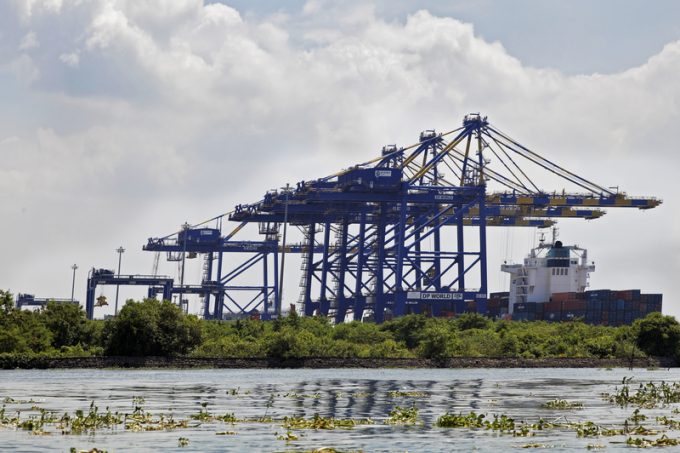 The Global Shippers' Forum (GSF) is backing India's push for "all-inclusive" ocean freight rates, claiming carrier surcharges disproportionately impact cargo owners in developing countries.
Last week, Indian carriers and forwarders criticised the government's plan to remove carriers' ability to levy surcharges, arguing it would be unlikely to reduce costs and could put local exporters at a competitive disadvantage.
However, the GSF claimed all-inclusive rates would bring "great benefit to Indian exporters and importers", and vowed to "promote the concept widely among other maritime states that depend on exports and imports for economic growth".
GSF secretary general James Hookham added: "Surcharges are the scourge of shippers' budgets and 2020 has seen a dramatic increase in their scope and magnitude around the world.
"For years, shippers in developing countries have been bringing to the attention of their governments the fact that surcharges often surpass the quoted freight rates. They point out that surcharges have effectively become a hidden rate increase that is avoiding the normal processes of commercial negotiation and agreement.
"It is mostly developing nations and their SME exporters and importers, that are most impacted by this unbundling of freight costs."
Mr Hookham argued that, while the EU and US had strong competition rules, many African and Asian states "lack equivalent mechanisms" to monitor and regulate anti-competitive practices. He said Sri Lanka's legal framework on "fair freight rates" was the example to follow.
Colombo-based Rohan Masakorala, a former secretary general of the Asian Shippers' Council, said the law, effective since 2014, had been "very effective, as all hidden charges were taken out". telling The Loadstar: "Today we don't have 'plus-plus-plus' freight rates."
"We have no issue with carriers recovering costs, Sri Lankan law doesn't interfere in the market process, and market forces decide the best prices – as long as it is an all-inclusive price without hidden and unfair fixed surcharges."
He had some choice words for freight forwarders, too, claiming many operating in Asia and Africa had "gotten used to adding their own surcharges, as it was lucrative extra money until the law caught up with them".
However, Sunil Vaswani, executive director of the Container Shipping Lines Association (India), claimed breaking freight rates down into separate charges was, in fact, the more transparent option. For example, he explained how the advent of containerisation had led to ports and other agencies formulating their own landside charges, which were at the time included in carriers' all-in rates.
He added: "In the 1990s, therefore, importers and exporters expressed their desire to the shipping lines to see more transparency in their all-inclusive rates, by separating the shoreside costs from the ocean costs. Thus, these various other charges came into effect.
"Now, with the Draft Merchant Shipping Bill 2020, the situation would go full circle, back to earlier times and create less transparency rather than more."
Nonetheless, he suggested, one option would be for carriers to consider displaying surcharges on the bill of lading instead of only on their respective websites – "if it helps the trade".