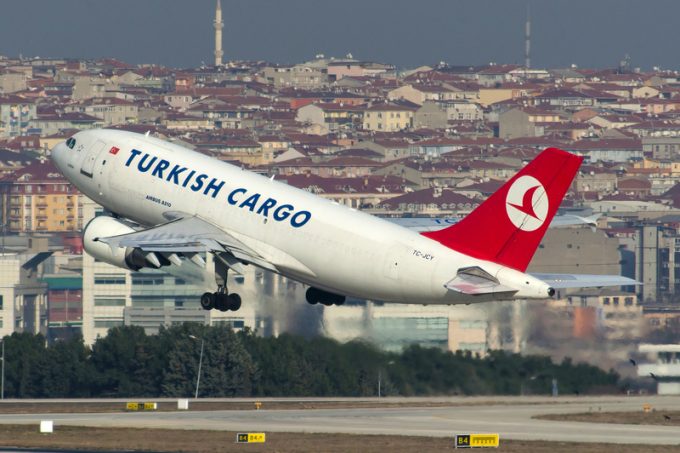 "The future of air cargo is digital," says Freightos WebCargo chief Manuel Galindo, inadvertently implying that today's air cargo remains analogue.
But, in fact, as Freightos announced this morning, digital distribution is definitely on the rise.
The e-booking platform has signed-up Turkish Cargo, which will begin selling capacity on it in Spain and India before further regional roll-outs.
Turkish marks a big win for Freightos. The airline crept into the top 10 air cargo carriers by scheduled freight tonne kilometres last year, where it is nestled above China Southern and below Cargolux.
Earlier this year, WebCargo signed Qatar Airways Cargo and, along with other big hitters such as Lufthansa, Freightos claimed the percentage of global air cargo capacity available for real-time booking is now at 22%, in the second quarter, up from 9% a year earlier.
And Covid-19 has accelerated the trend.
"In the past year, ebookings have increased tenfold on WebCargo" said Mr Galindo.
"We're incredibly proud to partner with Turkish Cargo, one of the most impactful and influential global cargo airlines, to launch eBookings for forwarders around the world."
It is not yet known whether Turkish will look to follow Qatar's pledge to offer discounts via the site. Qatar pledged to offer the "most competitive" rates on WebCargo, with a forwarder discount scheme, adding there would be an average saving for eligible companies of $0.06 per kg for the first 20,000 shipments booked via the platform in the roll-out phase.
Turkish Cargo's chief, Turhan Ozen, said the carrier was focused on digital solutions, which would help with handling "the customers' constantly diversifying demands accurately".
Turkish's customers will be able to access live rates and capacity as well as book online; "critical agility as air cargo contends with unexpected shifts due to the global pandemic", noted Freightos.
But one area where technology is not yet fully available, however, is that for extremely dynamic pricing models – a new problem, seen last year during the initial PPE rush.
"It's interesting to look at whether algorithms can digest the drastic changes in the market that we have seen," Qatar Cargo chief Guillaume Halleux told The Loadstar earlier this year.
"The price rises became irrational and, although that may be common in other businesses, we are not familiar with it. The technology exists elsewhere, but we've had to handle it manually – during the second quarter of 2020 we had meetings at 7am, noon and 5pm. Charter prices were tripling over the hour. There is no way our current technology can assimilate that."
The addition of Turkish to WebCargo follows a string of similar announcements by airlines and booking platforms. Last week, Saudia Cargo joined Freightos rival cargo.one.