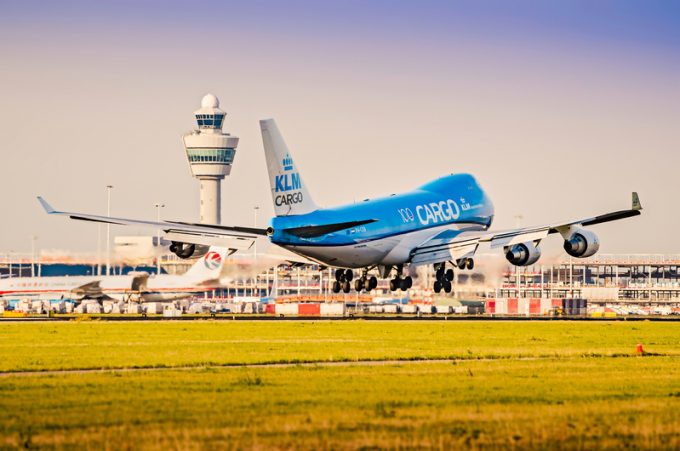 Dutch politicians and the aviation industry yesterday labelled the proposed new Dutch aviation tax "stupid" at an expert meeting at the senate.
A recent report by Dutch research institute SEO concluded that the planned tax on freighter flights would have "major negative effects" on the industry and Dutch trade.
Shippers association evofenedex said the tax was "not proportional",  and would be "unlawful and ineffective".
While the tax has been agreed by the Dutch parliament – before the report was published – it must now go through the senate.
Representatives of the Logistics Alliance, KLM, SEO and Maastricht Airport were among those speaking at the meeting, when Senator Ferd Crone described the tax as "stupid".
And given its low environmental impact and high risks, Thijs Boonekamp, of SEO, noted that the Netherlands was the only country in Europe to be subject to a tax on cargo flights. Foreign airports, on the other hand, offer discounts on cargo flights because of the amount of employment that air cargo provides for the region, he added.
Chairman of the Logistics Alliance Steven Lak noted that CO2 savings would be nil, and the proceeds for the treasury also limited, while the risks were great.
Mr Lak also said that 6,500 jobs would be at risk, and any tax on cargo flights would be unlawful because cargo in passenger aircraft is not taxed while transfer cargo is.
He appealed to the senate to amend the law or return it to the house of representatives, arguing that it would make the Netherlands poorer and the environment no better.
Rogier Spoel, policy director at evofenendex, told The Loadstar: "The introduction of a national tax on full freighters could pose a serious risk of full freighter flights moving across the border, and thus impact the entire air cargo supply chain in the Netherlands.
"For Dutch shippers, this would mean a negative development in terms of competitiveness and business climate. In time, this would result in the logistic centres in Schiphol and Maastricht moving abroad and the loss of some 6,500 jobs.
"The entire air cargo operation from Maastricht would disappear. So the impact is high but the revenue is low. SEO calculates around €9m in revenue and less than 0.4% of CO2 reduction on Dutch aviation emissions.
"Considering the sharp questions of the senator, we hope that the law, as it is on the floor in the Dutch senate, will not pass. The full freighter tax might be axed and the entire law postponed.
"There is no date set for the actual vote, but the question is whether the state secretary has a majority in the senate to pass the vote for this bill."
The Dutch House of Representatives will consider the findings of the SEO report on 15 October.