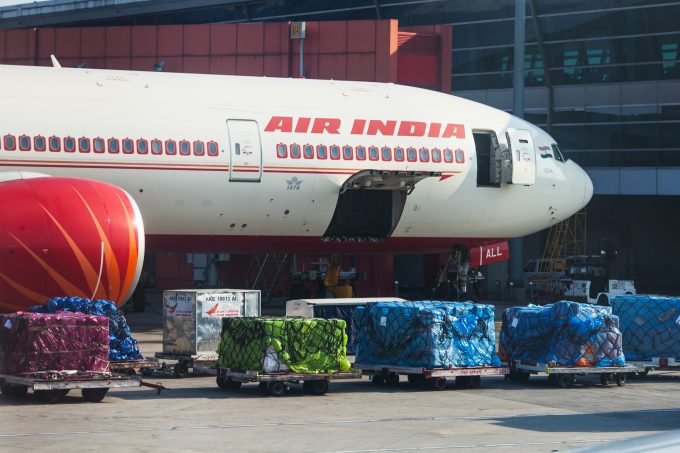 Delhi Air Cargo is betting high on reefer cargo exports, as Indian shippers steadily scale up their global market reach, aided by recent bilateral free trade deals.
According to Kamesh Peri, CEO of Celebi Delhi Cargo Terminal Management, perishable air freight out of the terminal has seen measurable traction in recent months.
He told The Loadstar the terminal had more than 3,000 sq metres of space for temperature-controlled cargo handling, "a dedicated set up that enables a monthly capacity for handling over 2,000 mt of cargo, such as fruit, vegetables, meat and other perishables".
Mr Peri said the market was seeing an uptick in reefer truck deployment by forwarders and shippers, encouraged by the long-term economic growth outlook.
Celebi is also eyeing more mango shipments, as Indian fruit producers and traders look beyond the traditional Gulf markets for India's "king of all fruits".
"Last year's top export destinations for mangoes were the UAE, UK, Qatar, Oman and Kuwait, with the UAE accounting for the bulk, estimated at over 1.4bn rupees ($17m) by value," Mr Peri added.
Bangladesh's transhipment-centric export trade is another emerging lucrative cargo source for Delhi Air Cargo, since New Delhi signed-off new land-air bilateral routing arrangements. On behalf of Inditex, an Atlas Air freighter service that carried some 124 mt of Bangladesh cargo from Delhi for Spain last month, launched this transhipment air corridor.
And industry sources told The Loadstar leading freight forwarders in Bangladesh, including EFL, DSV and MGH, had lined up more such consignments. The officials said: "Sending shipments via Delhi is economical, seamless and faster for Bangladesh manufacturers. Its geographical location has vast potential to serve as a transhipment air cargo hub and it will help tackle many global supply-chain challenges."
A unit of Celebi Aviation, Delhi Air Cargo runs two terminals with a combined capacity of 700,000 tonnes a year. As cargo volumes bump up, it recently unveiled plans to invest some $20m to beef up cargo infrastructure at Delhi Airport.
According to Suneet Gupta, global head of cargo community systems at Kale Logistics Solutions, Indian freight handlers have acquired the tech prowess for time-sensitive shipments as perishables movements gather pace.
He said: "Using the right digital platform is an enabler for end-to-end tracking, real-time alerts, automated processes and predictive analysis, helping deliver temperature-controlled cargo more efficiently. This helps decrease operational costs by optimising resource utilisation and reducing cargo loss and spoilage."