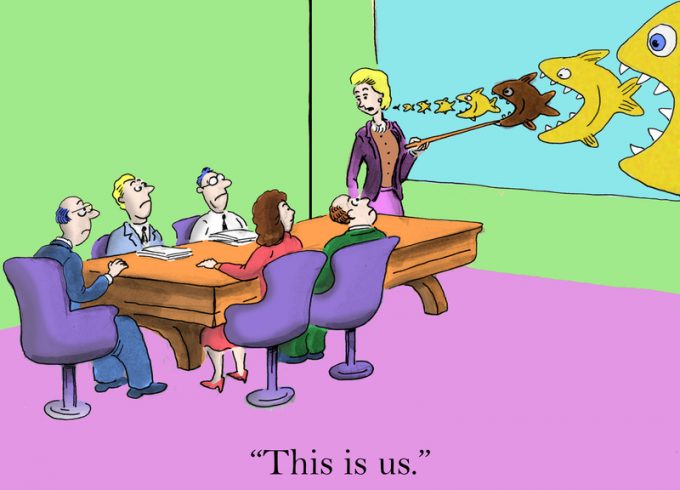 DSV tends to claim the M&A headlines – and now all eyes are on the fate of DB Schenker too. But beyond this top tier of forwarders is a far busier, constantly moving-and-shaking melee of mid- to small-sized companies. A bit like last year.
There is so much buying and selling, it's easy to miss much of it.
Of course, not all of it is peer-to-peer, private equity investors are also happy to make a quick buck and the latest set of companies to go on the market (semi-officially) are those of Hong Kong entrepreneur John Lau Shek Yau, who said this week he was considering selling more than $1bn in logistics assets: Cargo Services Far East; a majority stake in CN Logistics International; and JL Enterprises.
According to Bloomberg, Mr Lau may sell the assets together, or piecemeal, no decisions have yet been made. His interests also include a "significant" minority stake in EV Cargo, the forwarder created by private equity firm EmergeVest out of six UK logistics companies, including Allport. Cargo Services and JL Enterprises said in February they "plan to divest completely from their investments in EV Cargo".
Mr Lau was an early investor in EmergeVest. He told Bloomberg: "I have been continually approached in the past 15 years by parties interested in the Cargo Services group," adding that the valuation of the business was "significantly higher than had been speculated".
He added: "The intention to sell the stake in EV Cargo is not related to my businesses, but is a result of a difference in business strategy, with EV Cargo entering the China market."
EV Cargo is certainly expanding. In 2021, it announced plans to hit revenue of $3bn by 2025. It has some way to go: its latest full-year results, for 2021, show revenues of $1.12bn, but since then has, as Mr Lau noted, expanded in Asia with a slew of top hirings. These include the former CEO of Singapore Post, who is now EV's COO.
In Europe last month, EV Cargo bought the remaining shares in Allport Netherlands and in January it bought the UK's Dobbs Logistics after last year acquiring Fast Forward Freight and Air Express Cargo.
But to reach that $3bn in less than a couple of years, EV is going to have to spend some more. So it's both a buyer – and part of it is for sale.
Another easily missed purchase last week was Dachser, which continued to fill in the gaps in its network with the acquisition of ACA International, a Melbourne-headquartered forwarder also present in New Zealand. It's a small company, with €75m in revenues in 2021. But in January Dachser bought Dutch food distribution network Transportgroep A Müller. It is also in the process of buying a German software provider. kasasi, with a majority share and plans to acquire the remainder by 2026.
On announcing revenues of €8.1bn (up 15%) yesterday, Dachser CEO Burkhard Eling said: "We're about to break into a new league."
So perhaps more M&A is likely there too.
It's not alone in having expansion plans: Rhenus Air & Ocean wants to double in size, reaching 1m teu by the end of 2025, and so far this year Rhenus Group has acquired Nederlandse Transport Maatschappij – but the market should perhaps expect more from Rhenus this year.
Other M&A this month included Geodis finalising its purchase of trans-o-flex, a German network for temperature-controlled goods and express delivery.
It could, of course, be that Geodis itself is on the block. Like DB Schenker, it is owned by the state rail company and has a particularly deep-pocketed M&A-hungry neighbour right now, in CMA CGM.
And coming full circle, the other notable acquisitions this month were indeed by the mighty DSV, snapping up a couple of firms that will give it greater presence in the burgeoning semi-conductor market in Arizona, as well as a firmer footing at Phoenix-Mesa Gateway Airport – and into Latin America.
The point is M&A doesn't have to be big; it doesn't have to be Schenker. In the mid-tier seats there is plenty of action as, almost unnoticed, companies bit-by-bit develop global networks. And others, like Mr Lau, choose to get out altogether.