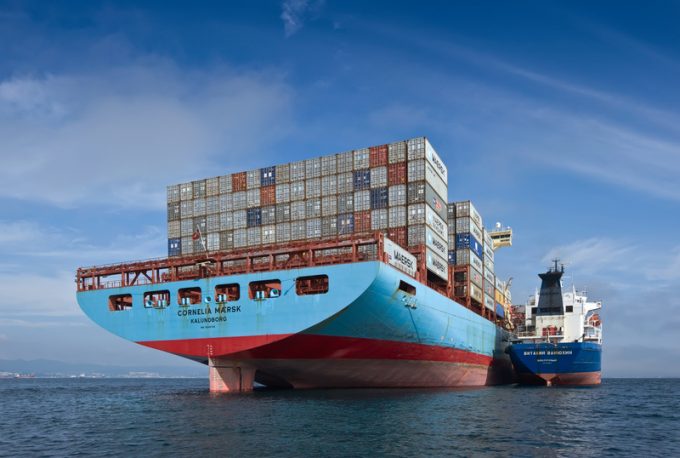 Ocean carriers continue to shift tonnage from intra-Asia and north-south trades to more lucrative east-west routes, which is in turn driving freight rates up on these secondary trades, threatening the sustainability of global markets.
Alphaliner said its data showed transpacific routes between Asia and North America had attracted the most extra tonnage over the past few months.
There has been a substantial increase in extra capacity, said the consultant. "Alphaliner currently counts more than 30 ships between the Far East and the west coast of North America alone."
Notwithstanding that carriers need more ships to mitigate the impact of port congestion, there is an obvious attraction for carriers to deploy extra loaders between Asia and the US to benefit from the huge premium rates on offer in an extraordinarily one-sided sellers' market.
According to Alphaliner data, in the past 12 months carriers have ramped up capacity between Asia and North America by 30.6%, and on Asia-Europe tradelanes  by 19.7%.
In contrast, they have reduced capacity deployed on Africa-related services by 6.5%, and one UK-based forwarder told The Loadstar it was now "almost impossible" to get equipment for his client's African exports.
"The lines have no interest in the African export business," he claimed, "they just want to get their boxes back to Asia and fill their boots with $20,000 cargo," he said.
On the transpacific, capacity growth has not been equally shared by all carriers, according to Alphaliner. Of the 30.6% growth on Asia-North America routes, five lines have increased their average weekly nominal capacity more than the market average.
"2M partners Maersk (+50.4%) and MSC (+81.7%) have added the largest number of slots to the transpacific trade, and have both started or announced additional sailings and/or services outside the scope of their vessel-sharing agreement," said Alphaliner.
Meanwhile, Wan Hai has added more capacity, percentage wise, on the transpacific than its rivals, up an enormous 2,615% with the introduction of four standalone Asia-US west coast loops and an Asia to US east coast service.
According to Alphaliner data, 32% of Wan Hai's 148-ship, 419,000-teu, fleet is now deployed on services between Asia and North America.
"Zim is another carrier to have launched several new Asia to US west coast services targeting e-commerce traffic. Its average weekly capacity has risen from 18,450 teu to 25,259 teu in 12 months," said Alphaliner, an increase of 37.4%.
Redeploying ships to better-paying routes is a win-win for carriers, which after shifting vessels are able to command much higher rates for the capacity-crunched secondary trades.
One example is the transatlantic, from where earlier in the year carriers transferred as much tonnage as possible to the two biggest tradelanes, like the 2M suspending its North Europe-US east coast TA4/NEUTL4 loop in April, despite rapid demand growth on the route.
As a consequence, since March, spot rates for a 40ft from North Europe to the US east coast have soared from $2,000 to $6,000, with carriers also now demanding premium fees from shippers to guarantee equipment and shipment.