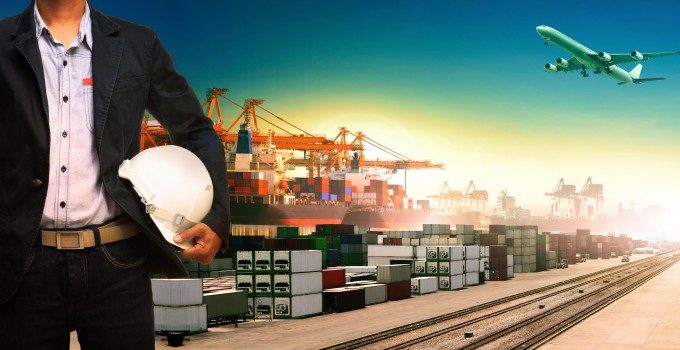 It's not all bad news coming from the icy reefer trades. The container industry's doldrums are at least helping to introduce a little more South American colour to the wintry North European landscape.
Rock bottom reefer rates have encouraged Colombian and Ecuadorean flower exporters to make the shift from air to sea transport on key long-haul trades, in particular South America to the UK and Russia.
Holland's principal flower auction FloraHolland has made important in-roads into shipping South American blooms by sea thanks to competitive reefer rates and a more reliable cool chain between South America and Europe.
Camila Camacho, FloraHolland's local area manager for Latin America, told delegates at the Cool Logistics Cold Chain conference, part of the TOC Americas held in Panama last week, that Colombian flower exporters prepared to ship their products by sea were reaping the benefits of rock-bottom reefer freight rates that had created a healthy price differential between air and sea.
"To Europe, shipping by sea lowers logistics costs by 40%," she said. "That price difference has been important for South American exporters looking to be competitive in North European supermarkets."
FloraHolland has offices in Colombia, Spain, Israel and Kenya, and has been building up its sea-freight operations over the last five years. After carrying out trials in the first two years it has been able to ramp up its business to a point where it is now handling 80 tonnes of flowers a week, consolidating volumes in 10 reefer containers.
Ms Camacho said the price difference initially drove Colombian flowers into reefer containers, but customers were also starting to recognise the positive results of the switch in terms of perishable losses.
While shipping flowers by air involves a lead-time of 17 days, the sea alternative takes 34 days from Bogotá to the UK. However, the ability to control temperatures throughout the voyage was, said Ms Camacho, compensating for longer transit times and enabling shippers to get their products to market and live up to rigorous shelf life and vase life expectancies demanded by supermarkets.
"The cool chain is better this way than moving flowers by air, where it's impossible to control the cool chain and the fluctuations in temperature are very difficult to manage," she said. "Also it helps lower the carbon footprint for volumes going to Europe and this is important for supermarkets in the UK."
Maintaining the price differential between air and sea is expected to get more complicated in the New Year, with plans by carriers such as Maersk Line to push up rates by as much as 30% from January 1.
The Danish shipping line announced plans to increase rates by $750 per teu – 1,500 per feu – in 2013.
Robbert Jan van Trooijen, chief executive of Maersk Line in Latin America and the Caribbean, defended the move in his presentation at the conference.
"The rate increase will help get around volatility. With a healthier supply chain you don't see that volatility. A healthy supply chain is a stable supply chain," he said.
"Twenty or 30 years ago it would have been impossible to see these types of products all-year-round. What we have done as an industry is created value for the final consumer and that value should come at a certain cost and the consumer should be prepared to pay that cost," said Mr van Trooijen.
Landside costs account for around 60% of FloraHolland's supply chain, said Ms Camacho, which implied that a 30% increase in the sea-freight leg of her shipments would squeeze overall margins by around 13%.
"For us, cost is what has brought us to where we are today. A 10% increase on sea freight costs will definitely put us in a difficult position because people are only doing sea freight because of cost. It could be that they decide to move back to air so we are evaluating what we will do next year," she said.
Ms Camacho said she was optimistic that she would be able to negotiate the proposed GRI down to around $350, a level that would not have an overly detrimental impact on the financial viability of FloraHolland's sea-bound venture. Conventional reefer shipping company Seatrade has also been shipping Ecuadorean flowers to the UK on a regular service that takes 15 days from Guayaquil to the UK, loading the cargo into containers on deck.
Damco's head of perishables in Latin America Mauricio Padron said the practise of moving flowers in containers was also growing in popularity along the west coast of South America with regular shipments of Ecuadorean roses to Chile, Argentina and the US.
Mr Padron said the company was moving one container a week to Europe and one to Chile from Ecuador, and two containers a week from Ecuador to the US.