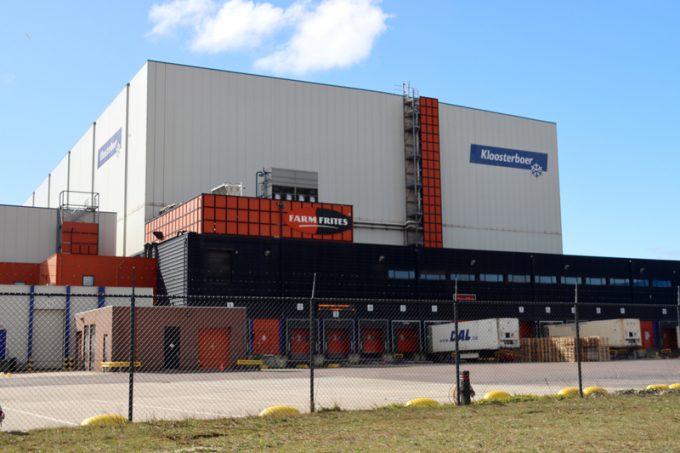 US cold storage real estate investment trust Lineage Logistics has embarked on a transatlantic buying spree.
On 8 June the company announced the acquisition of Kloosterboer Group, an integrated platform for temperature-controlled storage, logistics and value-added services.
Kloosterboer has 11 facilities, in the Netherlands, France,Germany, South Africa and Canada, with a total of 6.4m cubic metres of capacity and 790,000 pallet positions.
Mike McClendon, Lineage's president of international operations and EVP of network optimisation, described the takeover as "a monumental step toward achieving our vision to become the world's most dynamic temperature-controlled logistics company".
Seven days later, Lineage struck again, this time announcing an agreement to acquire the cold storage division of Claus Sørensen Group, which runs nine cold storage facilities across Denmark.
Those buildings, with a total capacity north of 800,000 cu metres, are located near major fishing ports and food production facilities.
Lineage is expanding at a time when demand for cold storage is high and predicted to remain at elevated levels.
In Vietnam, the world's third-largest seafood exporter, cold chain infrastructure was overwhelmed last year when 30-50% of seafood orders were cancelled, and it has been under pressure ever since. According to real estate services firm JLL, cold storage facilities in the US are running at maximum capacity, and Australia is also in dire need. The Global Cold Chain Alliance noted that the country has only half of the global measure of 0.15 cu metres of refrigerated warehousing space per urban resident.
The strongest driver of the rising demand for cold storage has been the surge in online grocery shopping. According to one estimate, the share of grocery purchases made online doubled, from 5% in 2019 to 10%, last year. This spurred a scramble for facilities close to residential areas.
And in Asia, the rising tide of e-commerce has gone hand in hand with an expanding middle class displaying a growing taste for fresh groceries, JLL noted.
Growth projections for online grocery shopping are bullish. Market research firm Forrester has predicted 30% annual growth in demand for grocery deliveries in the Asia-Pacific region until 2024. In the US, Mercator reckons online grocery purchases will more than double their share of grocery buying to 21.5% by 2025.
So cold chain infrastructure is expected to expand rapidly: consulting firm Emergen Research sees cold storage construction rise 13.8% annually in value through 2027, to reach $18.6bn.
The need for new cold storage capacity is amplified by the fact that many existing food buildings are old, inefficient and poorly suited to deal with e-commerce. At the same time, the growth of the pharmaceutical and life sciences sector is also fuelling demand for capacity.
Large players in the construction and management sector of cold chain infrastructure have ramped up their activities. Lineage's global footprint covers more than 2.1bn cu feet of temperature-controlled capacity in 15 countries in the Americas, Europe and Asia-Pacific.
Americold, the largest player, spent $461m on new cold storage facilities last year, twice the amount projected in its guidance for the year. It also spent $2.6bn on acquisitions in 2020.
JLL noted that the globalisation of food industries is pushing logistics providers to expand their international reach. Last May Lineage pushed into the Spanish market with the purchase of Frigorifricos de Navarra and a cold storage facility from Frioastur in Gijon.
Funding for such expansion and new construction projects is readily available, as the financial community has set its sights on warehousing. In March, Lineage raised $1.9bn to fund its expansion.