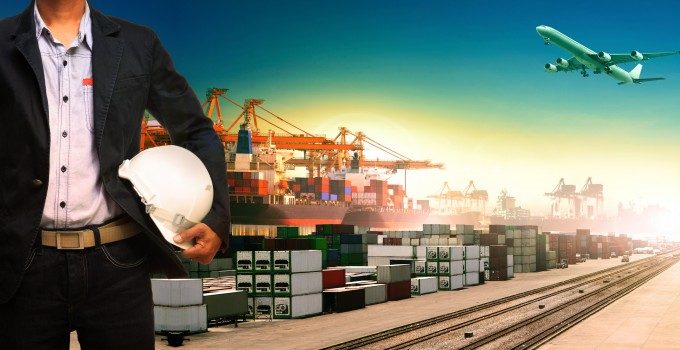 The increasing humanitarian crisis in Africa and the Middle East, causing thousands of migrants to enter and cross Europe, is significantly impacting the perishables supply chain.
So far this year around £10m-worth of fresh produce destined for the UK has had to be dumped after people climbed into lorries, potentially contaminating the loads. And there are now increasing numbers of reports of the theft of produce by organised gangs.
"Imports of fruit and vegetables are an intrinsic part of the UK's food supply chain," said Nigel Jenney, CEO of the Fresh Produce Consortium. "One year ago, there were few stowaways, but in the last six months it's become more common  – now it's frequent.
"They are not targeting fresh produce particularly, but when they break into vans with fruit and vegetables, it makes produce no longer fit for human consumption as there is a risk of contamination. It's a food safety issue."
He added that different packaging was not the answer. "Our shipments are living, breathing produce and they are already packaged in the best way for the produce."
Sebastiaan Scholte, head of the Cool Chain Association and CEO of haulier Jan de Rijk Logistics, added that new packaging was a more expensive option than increasing security – which many hauliers need to do, as shown by the YouTube video below.
"We prohibit our drivers from stopping at certain places. If there is no secure parking, they can't stop. Our trailers are securely locked, and we avoid curtain-siders so it's very difficult to break in. We are really strict."
While the greatest problems are at the port of Calais, Mr Scholte said the problem was spreading to other ports, notably Hook of Holland. He added that the biggest impact on Jan de Rijk so far had been increased waiting times at ports.
Mr Jenney added: "The issue is beyond Calais – migrants are getting into vehicles way before then and security does not always help. We have seen a case where organised gangs took the entire door off, leaving the lock intact, and then put it back. Gangs are becoming very sophisticated."
One UK-based shipper who imports foodstuffs from continental Europe said he had yet to see a problem, but agreed that his company would be forced to throw away the food if it did happen.
"A lot of our goods are frozen, and so migrants would be in for a very, very cold journey. It is more of a problem in ambient and chilled climates. Food safety would be a big issue – even if the food seemed OK, the perception would be awful and the product may be damaged."
The solution, however, is not obvious. Mr Jenney is calling on the UK government to increase security.
"They have to do more. It is not acceptable that they do nothing. It [the problem] takes away huge resources from local officials and businesses. We need to ensure the security of the vehicles way beyond the port. And there needs to be more robust monitoring systems.
"You can't blame the hauliers. They have to stop and refuel. Many are changing their routes but migrants are targeting them 200-300km from Calais."
Mr Scholte also believed the police at Calais were ineffective.
"If they find migrants they just take them back – and the migrants try again. Affected organisations should complain collectively to Brussels and put pressure on the French police. Lorries need to be kept moving and more should be invested in fences.
"The UK also needs to become less attractive. There is a direct correlation between migrants coming over the Mediterranean and increasing numbers trying to get into the UK. They are moving fast across Europe. And the UK is attractive – it doesn't have ID cards, migrants often have family there and the language is English."
One bystander on the Italian/ French border told The Loadstar he had been "shocked at scenes where the Italian Red Cross supports the migrants' needs, and the French gendarmes [police] just send them back".
He said the crisis amounted to "the biggest failure of European politicians since the second world war".
Hungary announced yesterday that it is to build a four-metre high, 175km fence along its border with Serbia.