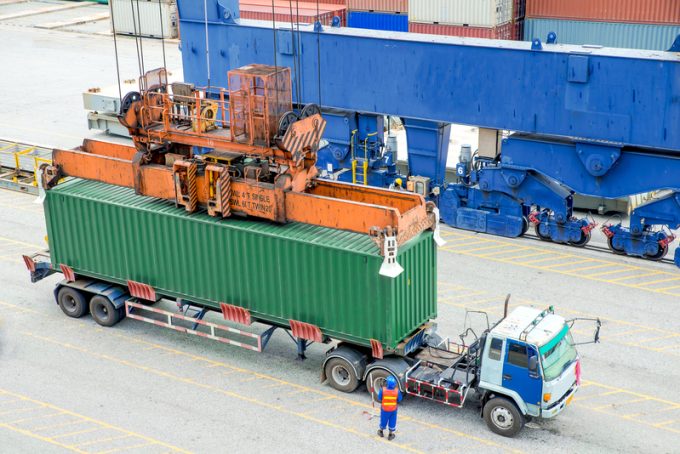 US digital-first freight forwarder Flexport has completed the acquisition of container tracking and shipment visibility company Crux Systems, for an undisclosed amount.
Crux Systems was founded in 2014 by Eric Klein and Jennifer Colvin who set out to automate container shipment visibility so that shippers, freight forwarders and hauliers could "receive data such as gate-out updates faster than carriers would provide them directly".
A Crux Systems user types in the container number and the system "auto-populates their data in a dashboard that shows automated updates and sends notifications about containers that require attention".
Shipment information includes: empty container dispatched; full container arrived; port of loading; container loading on vessel; vessel departure; vessel ETA and actual arrival; planned and actual unloading; scheduled and actual departure from terminal; and scheduled and actual empty return date.
Ryan Petersen, founder and chief executive of Flexport, said: "Integrating Crux Systems' technology directly into our platform will allow us to align incentives with our customers and operate with real skin in the game.
"We've experienced first-hand how Crux Systems' data solutions can drive more efficient supply chains. Integrating Crux Systems technology and expertise natively into the Flexport platform will take us one step closer to a world where the service levels of freight forwarders are measured by on-time performance."
In a blog about the acquisition, Crux Systems founder Eric Klein wrote: "Since our founding five years ago, we've helped thousands of companies get better insight into their shipments, avoid expensive delays, and move their cargo more efficiently through the terminals.
"But our work here isn't done, which is why we're excited to announce that we've joined Flexport to take our container tracking service to the next level. With our new home at Flexport, we'll continue to build out the features you've been asking for and extend the breadth and depth of our coverage.
"Not only do our technologies naturally complement each other, but the two companies share similar values of transparency, customer-centricity, and efficiency."