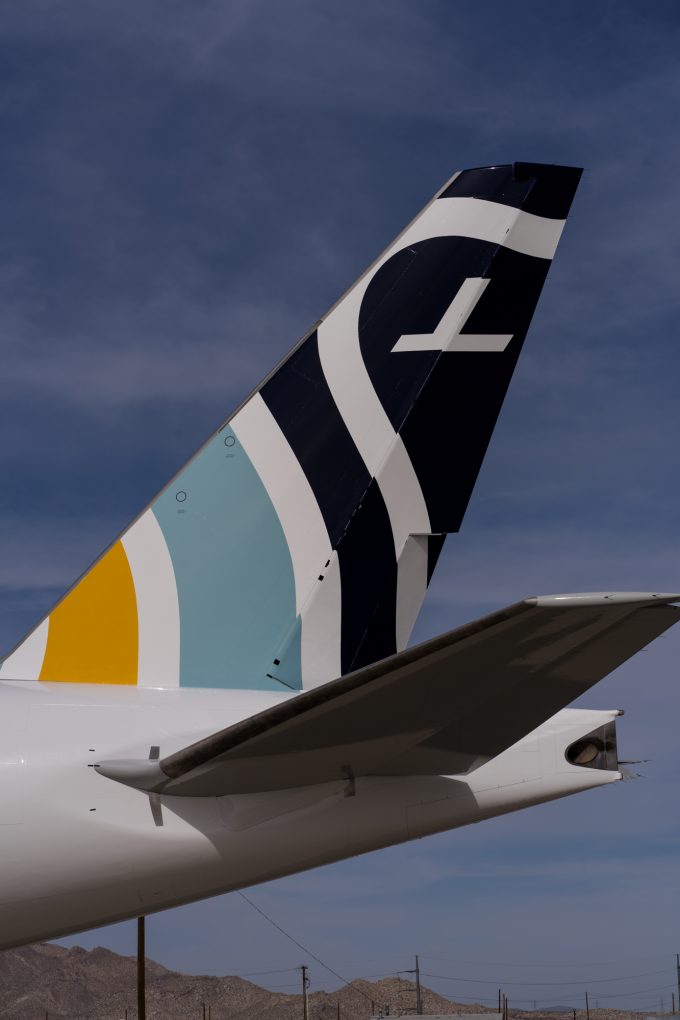 Eastern Airlines' 777 'Express Freighter' is headed for the runway, with the first commercial client signed up – Flexport will take on the plane for twice-weekly charters between the US and Asian gateways.
The E-class freighter is a 777, where the passenger infrastructure – seats, gantry, etc – have been taken out to use the cabin fully for cargo.
Unlike fully fledged 777 conversions, offered by the likes of Israel Aerospace Industries, this type does not have a reinforced floor or a door for cargo loading on the main deck.
"There is an urgent demand to develop solutions that alleviate the constricted global cargo market," said Eastern president & CEO Steve Harfst. "Our partnership with Flexport, combining the large volume of our 777 Express Freighter with Flexport's leading edge e-commerce technology and logistics platform, will fill that unmet need and add new capacity to the global cargo market."
Launch customer Flexport will deploy the aircraft on twice-weekly services between Chicago and Hong Kong and on Ho Chi Minh City – Chicago.
In the current market, there is a dire need for lift, especially on long-haul sectors, noted Neel Jones Shah, EVP and global head of airfreight at Flexport. "Client demand for airfreight has roughly doubled while global capacity has remained approximately 10% below pre-pandemic levels.
"Our strategic agreement with Eastern will provide critical net-new capacity to the market and bring our two innovative companies together to help meet demand and fuel growth."
He stressed, however, that the partnership was a multi-year contract, reflecting the long-term potential of the E-class freighter in the market.
"We're very bullish on this airplane. We think this is going to work well in today's market, where the majority of the cargo is volumetric in nature, and that's the beauty of this aircraft. It's going to give you 72-77 tons of chargeable weight at an on-ramp cost that's much below where anyone else can be," he said.
Flexport's alignment with Eastern comes on the heels of an agreement with Atlas Air in late January that added a third 747-400 freighter to their partnership, providing dedicated lift to the forwarder.
While the Atlas planes can haul all types of cargo, primarily flying to the US west coast, the E-class freighters will haul more volumetric traffic. Geographically, they allow Flexport to expand direct lift to South-east Asia, which has little direct capacity to the US. In North America, they will boost Flexport's lift to the Midwest and Eastern states.
Mr Shah reported that Flexport has seen double-digit growth in South-east Asia, much of it volumetric cargo.
The operation is set to get under way during the first half of this year. A launch date has not yet been set, as this hinges on when the US Federal Aviation Administration completes the certification process. As there are no structural modifications in the concept, the approval process will focus on the main deck.
Eastern has its own maintenance and repair subsidiary that carries out the conversions, giving it control over the process. Combined with the fact that no structural changes are required, this means a relatively fast turnaround. Mr Harfst said that Eastern could easily convert 10 aircraft in a year.
Some handling companies and airport authorities have shown reluctance in dealing with cabin freighters, given the lengthy and labour-intensive loading/unloading process. Down the road, Eastern may cut a cargo door to facilitate this, but it depends on the desires of customers, Mr Harfst said.
For now, the focus is on getting the aircraft ready as soon, and as fast, as possible.