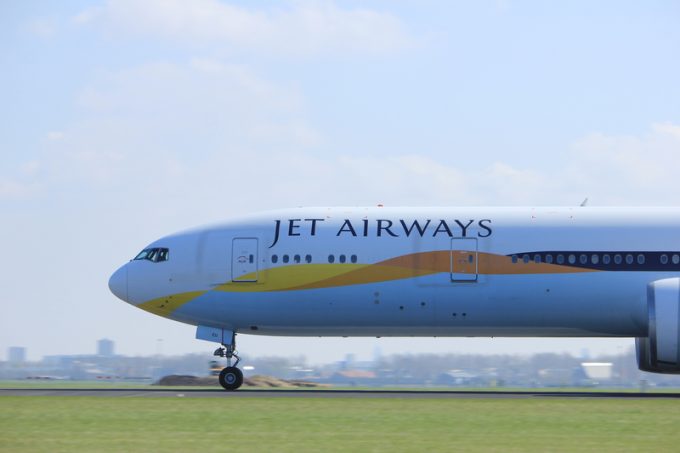 Lenders to grounded Jet Airways may have to partially write off outstanding debts if the airline is to be taken over.
Yesterday was the deadline for interested bidders to submit a final resolution plan.
There appear to be only two bidders: Latin America's Synergy Group, an airline operator and Avianca's largest shareholder; and Russia's Treasury RA Creator, an international finance organisation.
Jet owes 2,400 creditors nearly $4.2bn, but they are only likely to recover some $300 to $400m from the sale of assets, sources told Reuters.
The Indian bankruptcy process allows lenders to sell the company as a whole or in parts to maximise recovery for creditors. But Jet is also facing action in a Netherlands bankruptcy court where debts of some RS280 crore ($39.16m) have been cited.
Wallenborn Transport and H Esser Finance have both put in claims, while in April WFS applied to a Dutch court to seize a 777-300ER in Amsterdam – one of the few owned rather than leased by Jet. The aircraft remains at Schiphol Airport, according to eye witnesses.
"We are making a claim in both the Netherlands and India," said Jason Breakwell, commercial director of Wallenborn. "Jet has a separate Dutch entity, and we thought a Dutch court might be more sympathetic and quicker."
Wallenborn provided RFS services for Jet in Amsterdam, Paris and London and he said the company had concerns over the amount Jet owed it before the carrier was grounded.
"After about two months of not being paid, we said enough was enough."
India's National Company Law Appellate Tribunal (NCLAT) has now allowed the Dutch court administrator to attend the Committee of Creditors (CoC), reversing the decision of a previous court.
The grounded airline's liabilities continue to mount. Jet Airways had total liabilities of more than Rs 26,000 crore, ($3.6bn), which has now reportedly gone up to Rs 30,558 crore.
Meanwhile Naresh Goyal, Jet's largest shareholder and former chairman, has been facing questioning from India's Enforcement Directorate, over claims that he diverted loans to Jet to other companies abroad.
The directorate claims to have found several linked foreign bank accounts holding large amounts of money. Mr Goyal has been accused of taking the loans abroad through a network of companies, including an Irish aircraft lessor, in fact a shell company, which was alleged to have helped to divert inflated payments that were two to three times the market price.