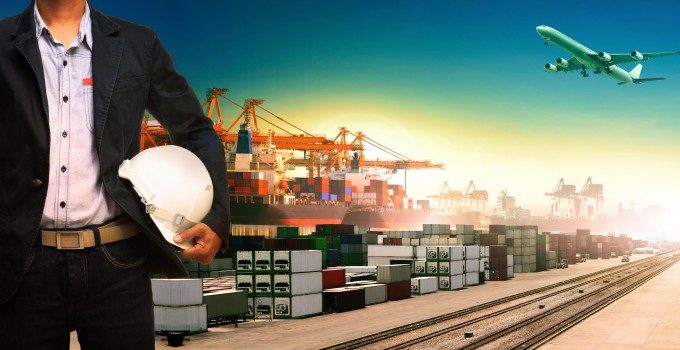 The chief executive of P&O Ferries has lashed out at Eurotunnel as well as the French and UK governments as the port of Calais remained closed again today with all ferry services suspended.
Cranleigh Freight reported via Twitter that there was a 35km queue outside Dover, while authorities are warning that the closure, caused by striking MyFerryLink workers, could last until Thursday – when, in an unrelated move, French air traffic controllers start a 48-hour strike.
In a statement, Helen Deeble, chief executive of P&O Ferries, said: "Let me be clear. The buck stops with the French government. They have shown that they can move swiftly to stop any disruption at the tunnel. But they have effectively abandoned any attempt to maintain security at the port of Calais, which makes a nonsense of European co-operation."
She added: "And when is the British government going to stand up to ensure that we can get to mainland Europe safely and securely? Every day the disruption lasts costs UK PLC millions of pounds… this damaging and dangerous industrial action is now putting jobs at risk."
Ms Deeble also blamed Eurotunnel for failing to safeguard the jobs of its staff.
Eurotunnel, which suspended services at lunchtime when strikers "breached its terminal boundaries", must close its MyFerryLink subsidiary after a decision by the UK's competition authority. It will lease its ferries to DFDS, with approximately two-thirds of My FerryLink's 600 staff losing their jobs. The two ferries transfer to DFDS on July 2.
In a statement yesterday it said: "Groupe Eurotunnel regrets that its MyFerryLink business has, for the past three years been the victim of an indifference on either side of the Channel that has led to decisions which have proven to be contradictory and incoherent…
"Groupe Eurotunnel will in due course seek permission to sell from the Paris Commercial Court. MyFerryLink believes that any action or declaration which intimates that the decision taken, after a tender process, to lease the ships to DFDS, could be modified or cancelled is irresponsible."
DFDS is still operating ferries between Dover and Dunkirk, but has warned of delays because of the high volume of traffic.
With ferry services to Calais suspended, there are fewer opportunities for migrants to cross the Channel and media are reporting there are now some 3,000 waiting. One person reportedly died last week trying to cross via a Eurotunnel train.
Lorries in the UK are subject to "Operation Stack", a police strategy to avoid gridlock by closing parts of the M20 motorway for hauliers to park and wait. In truly British style, anyone found queue-jumping is sent to the back.
When the port reopens on Thursday, French air traffic controllers are expected to strike, forcing the cancellation of about 40% of flights in and out of France. Members of the SNCTA union are protesting at possible budget cuts.
Meanwhile, in Calais, media are reporting that barriers used for the London Olympics are to be deployed at the port's lorry terminal parking facility to prevent migrants from climbing onto trucks. The UK government has also announced plans to build a security fence. More than 39,000 people were prevented from trying to cross the Channel illegally between 2014 and 2015.