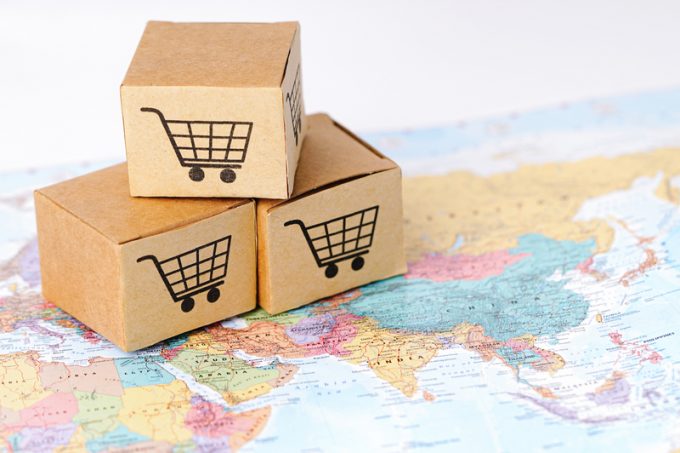 Two of the world's biggest express operators are beefing-up their Asia Pacific operations amid an "historic" peak season for e-commerce cargo.
DHL Express said today it would invest €690m ($813m) to increase capacity in the key growth markets of Australia, Japan, Hong Kong, South Korea, Malaysia, India and Bangladesh.
It will also spend €60m on new aircraft and direct airfreight routes to South-east Asia.
The company is expecting shipment volumes in Asia Pacific to be 30-40% up on last year's peak season, following "unprecedented" 50% growth in e-commerce volumes since the start of the year.
Ken Lee, CEO of DHL Express Asia Pacific, said: "These investments are testament to our continued confidence in the region. They are crucial not only in the near term as we expect an unusually strong peak season, but will make sure we are well-positioned to keep global trade running as e-commerce and cross-border trade grow."
In North Asia, DHL will open a 21,000sq metre facility in Osaka by the end of the year, its largest in Japan. And in South Korea, it will triple warehousing space in Incheon to 58,700sq metres, making it the company's largest gateway in Asia Pacific.
In Hong Kong, €377m has been earmarked to boost warehouse space by 50% and increase handling to 125,000 pieces a day.
Investment in South Asia includes a new facility in Bangladesh to increase shipment processing by 35% by Q1 22 and, in India, construction of a new gateway facility in Bangalore is slated for completion next year.
In Malaysia, DHL plans to triple warehousing capacity and increase processing by 200% at Kuala Lumpur International Airport to compete with Alibaba logistics unit Cainiao's new regional hub.
New air freight routes include direct services to underserved Vientiane and Yangon and more frequent connections to Australia and New Zealand.
Sean Wall, EVP network operations & aviation, said: "The growth in e-commerce shipment volumes will continue to outpace available air cargo capacity, strengthening the case for investing in adding dedicated aircraft to our fleet, opening new routes and supplementing our fleet with charter flights."
Meanwhile, Cainiao has now launched operations in Japan. The Chinese juggernaut said it would provide end-to-end logistics services to local businesses, warehouse management, international shipping, trucking and customs clearance.
"This will bring about a 40% improvement in shipping efficiency, reducing shipping duration from 18-22 days, to 11-13," said Cainiao.
Operations in Japan include warehouses in Tokyo, Osaka, Yokohama and Kobe; air and sea forwarding to and from China; and trucking partnerships with Nippon Express, among others.
"Japan has always been a key market for us," said James Zhao, general manager of Cainiao Global Supply Chain. "Our launch in Japan will allow us to provide a stronger logistics infrastructure to support businesses' export and import needs."
Meanwhile, yesterday Alibaba set another record-breaking 'Singles Day' shopping festival, with $74.1bn transacted in gross merchandise volume. Anmd during the 11-day event, Cainiao processed 2.32 billion delivery orders and operated more than 700 charter flights.