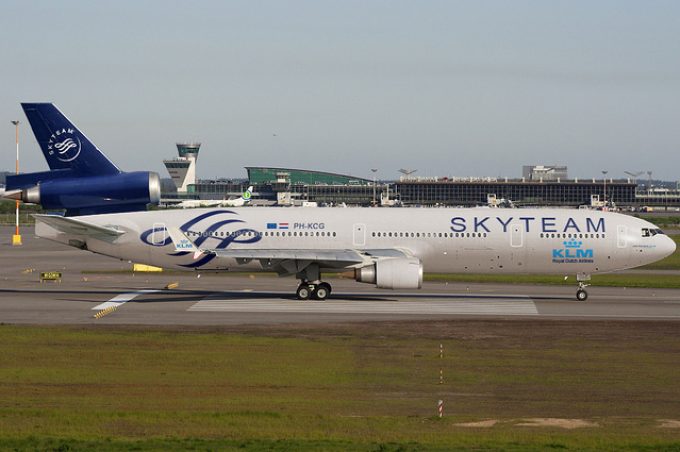 The SkyTeam Cargo alliance is to boost its e-commerce business by offering express package deliveries on one air waybill across its entire 175-country network.
Speaking to The Loadstar on the sidelines of the CNS Partnership conference in Nashville, Rafael Figueroa, new head of the alliance and CEO of Aeromexico Cargo, said members could offer a unique product to the market.
"This is an important project to link all our networks, using just one air waybill, complete tracking, and reserved space from end to end. That is not yet available in the market."
SkyTeam Cargo, which has 12 member airlines, already carries some 25% of the world's freight, according to CASS data.  It plans to launch the new service in the first half of next year.
"We have to develop the interface. We interline now, but this will be on top. We are still in the planning stage, but once we have the interfaces working we will launch some products into the market – starting with packages under 100kg. It will be a product that can be moved with 100% certainty, on confirmed space."
The product is aimed at the airport-to-airport e-commerce sector, with forwarders as customers.
"We have to work on the rules of engagement and make sure the responsibility is clear," said Mr Figueroa. "The airlines have started to invest and we are trying to be more of a business alliance than we were."
The alliance covers 175 countries, and has combined FTKs of nearly 32 million over a fleet of 3,145 aircraft. The airlines are currently realising additional savings by sharing warehousing – currently 40 are shared.
"Aeromexico has moved into Delta's warehouse in JFK, and we are reviewing San Francisco," said Mr Figueroa. "Every airline in the alliance is doing the same. It is driven by cost savings, and also increases revenues.
"We are seeing a slowdown in cargo flows, so we have to address this. Change is driven by necessity, and now that necessity has reached us. We need to do things in a better and different way."
Mr Figueroa was recently elected to the helm of the cargo alliance following the departure of Bram Graeber, outgoing chief of Air France KLM Cargo. Sources indicated that while some members may get a little bruised in the process, Mr Figueroa is a man to get things done.
"I've got a commitment to make this work  – and I see the same drive from the other airlines," he said. "This partnership has worked for many years, but we want to give it more in terms of what we can do together."
He admitted that the alliance's freighter fleet was decreasing – although with members such as Korean Air, China Cargo and China Southern, it remained strong. He said: "We are looking at small products for small planes, which can easily be moved by narrowbodies. It needs to be easy to implement and easy to standardise. I believe that belly capacity is more than enough."
He added: "This is still in the planning and commercial development phase, but we have committed to it."