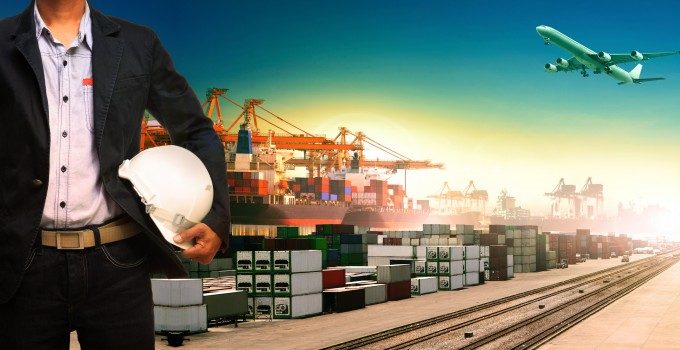 The three major airline alliances have urged airports to "evaluate landing charges and fees" showing unprecedented unity in the face of plummeting demand.
SkyTeam, oneworld and Star Alliance have also called on governments to suspend slot usage rules for the summer season.
The European Commission said on Friday it would suspend the 80:20 slot rule until 30 June, and backdate it to 1 March. It also said it could be extended if necessary.
The US Federal Aviation Administration said last week it was waiving the 80% requirement until 31 May for US and foreign airlines that have coronavirus-affected flights. Other countries are still to consider waiving the rule.
But – according it its latest notice, on 10 March, Airports Council International (ACI) has reservations about relaxing the 80:20 rule.
"ACI World is urging a proportionate slot allocation response to Covid-19 that will preserve global airport connectivity. A global suspension of slot rules would jeopardise the ability for countries to stay connected with the world, which will in turn have knock on effects to economies. ACI World favours an evidence-based market-by-market review.
"Depending on local circumstances, a relaxation to a lower threshold as a first step may be considered in the case of markets where airlines are trimming capacity to reflect the lower demand impact experienced on routes not as directly impacted. In markets that are severely impacted, a suspension of the 80:20 rule may be considered for a limited period, in consultation with airport operators, airlines and slot coordinators."
ACI also warned that its airport members may not be able to cut landing fees.
"Airports rely heavily on airport charges to fund their operating and capital costs, and operators find themselves under intense pressure during periods of traffic decline," said Angela Gittens, director general.
"Airport revenues must be sufficiently protected to ensure safe and sustainable operations. Measures to limit the collection of airport charges would be ill-advised."
With the extension of the US travel ban on Europe's Schengen area to include the UK and Ireland from today, and many other border closures, such as Norway suspending all international flights from today and Turkey stopping flights from nine European countries, airlines are undeniably hurting. But, given that Asia was hit first, there could be some indications as to what will happen to European and US carriers.
Cathay Pacific Group commercial officer Roland Lam admitted this morning the airline "made a significant unaudited loss of more than HK$2bn" ($257m) in February alone; its revenue passenger km were down 54.1% year-on-year, while freight tonne km (RFTKs) fell 6.9% on the same month last year. The cargo and mail load factor increased by 5.8 percentage points to 66.6% as it cut capacity.
"The situation has further deteriorated since February. We have already announced around 65% passenger flight capacity reduction for March. Governments around the world have since introduced more travel restrictions, with the most recent ones starting to affect our major longhaul markets including Europe, the United States and south-west Pacific. Given the expected further drop in travel demand, we are planning to only operate a bare skeleton passenger flight schedule for April, which represents up to 90% capacity reduction," said Mr Lam.
"If we do not see a relaxation of travel restrictions in the near future, we expect the same arrangement will have to continue into May."
He added that Cathay had been deploying passenger aircraft for cargo, a market which had picked up.
"Demand for outbound airfreight from the mainland and Hong Kong only began to recover progressively from mid-February.
"In contrast, there was an overflow of demand for cargo services into mainland China and Hong Kong, partly due to significant capacity cutbacks and a surge of pharmaceutical-related orders. Our cargo load factor grew 5.8 percentage points with stable yield in February, when compared with last year."
But according to Forbes this morning, as Hong Kong enters a new phase with coronavirus, having largely contained the outbreak, Cathay is picking up new demand, re-instating some flights to the US and adding capacity.
The publication quoted a statement from Cathay which said: "As the home carrier of Hong Kong, Cathay Pacific understands that many Hong Kong students and citizens in North America and London are eager to come home as soon as possible and in time for the Easter break."