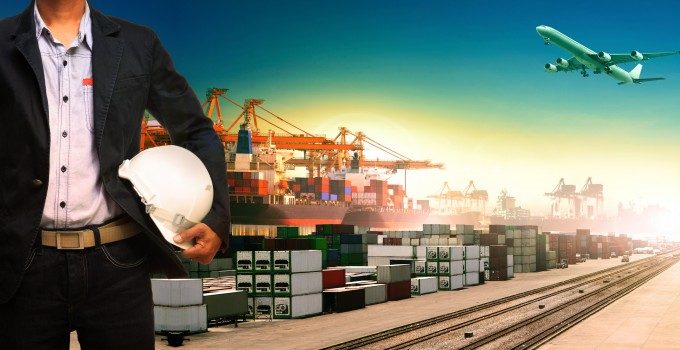 Six months into the Covid-19 era, airline networks are still a shadow of their former selves.
Most international routes to second-tier airports remain suspended, and the resurgence of infections in recent weeks has poured cold water on hopes for a speedy recovery of passenger flights.
With networks severely curtailed, airlines are struggling to offer attractive service to destinations typically served by A330 or B787 passenger aircraft.
In most cases the best option is to fly the freight to a major gateway that the carrier in question still serves and put it on a truck from there.
This has given an advantage to airlines that have set up strong partnerships, ideally metal-neutral joint ventures where revenues are shared.
However, airline cargo chiefs involved in such alliances may not have been too keen to share precious space on cargo flights earning top dollars hauling PPE shipments halfway around the world.
The demise of slews of flights voided contracts with customers, so there may have been a temptation to suspend an airline alliance and keep as much cargo revenue as possible to alleviate hemorrhaging losses on the passenger side.
However, the proponents of joint cargo ventures have kept their alignments in place. Lufthansa Cargo's agreements based on joint sales with United Airlines, ANA and Cathay Pacific have remained in place, said Andreas Pauker, head of communications at LH Cargo.
The same goes for the Air France KLM Martinair (AF-KL-MP) Cargo venture with Delta, according to Kees van Dooren, senior vice-president marketing, revenue & network.
"The Covid crisis of course impacted the JV, due to less production and travel bans, but we still have the co-operation in place, including regular JV meetings and the contact and co-operation between all partners is very good," he said.
Some alliances have excluded freighters, but Lufthansa's joint-ventures with ANA and Cathay extend to maindeck capacity. They also include passenger aircraft used for cargo flights, but this has been limited, Mr Pauker noted.
ANA and Cathay have not deployed 'preighters' in joint-venture lanes, and Lufthansa has used such flights only on routes to China, he said. Delta and its European partner group have applied the same approach.
"Passenger aircraft flying only or mainly cargo are part of the JV and sold together," said Mr van Dooren, adding that the joint transatlantic network has not suffered many cuts.
"Actually, many US stations are still directly flown by one of the carriers. For instance, KLM only suspended Minneapolis-St Paul, Salt Lake City and Las Vegas in the US, and those stations are not the most cargo-friendly stations anyway.
"Air France only suspended Minneapolis, Seattle, Dallas/Fort Worth and Miami, although Miami is still served with KLM/Martinair freighters.
"And for the one-off shipments to some of these stations we indeed have trucking in place – that was also a means to discover which markets we could open up again after the big network shrinkage end-of-March," he added.
Mr Pauker said the strong reduction of co-loading capacity had led to a concentration on the hubs. Transits there had been limited by the regulatory frameworks governing the joint-venture, he noted, adding that network connections are conducted as standard interlining, which has trended downwards in the Covid crisis.
AF-KL-MP transits at the hubs are still going well, depending on origins and destinations.
"We are still selling this just like before Covid-19. That's the beauty of still running a rather large worldwide network, where we can connect many destinations in the world via our hubs," Mr van Dooren said.
Outside of the joint-ventures, however, interline activities have shrunk.
"The interline business has generally diminished noticeably," Mr Pauker said.
"Interlining is still working well, although it has decreased," Mr van Dooren added.