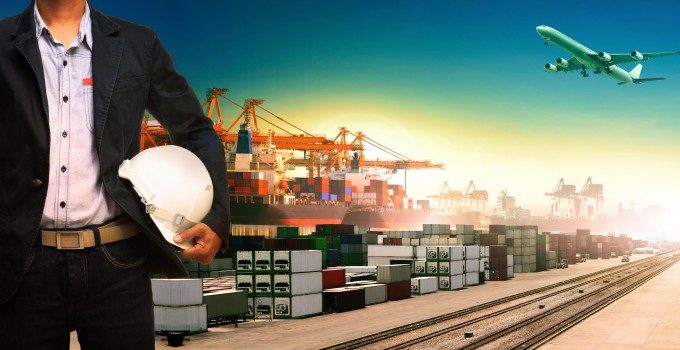 As port congestion caused by a customs officers strike in Brazil continues, fears that a similar situation could develop on the US east and Gulf coasts are receding.
Officials from the dockworkers' union, the International Longshoremen's Association, which represents thousands of workers at the 14 largest ports on the east and Gulf coasts, and its employer counterpart, the US Maritime Alliance (USMX), are due to hold the next round of master contract negotiations for three days from 22 to 24 August.
ILA president Harold Daggett and USMX chief executive James Capo held talks in Florida in mid-July which Mr Daggett said, "produced breakthrough agreements for the ILA on automation and chassis work", and said they would look to arrange full Wage Scale meetings in early September.
Local negotiations across the region are also underway, and employers' body the New York Shipping Association and the local ILA chapters representing dockworkers in New York and New Jersey are due to meet for two days at the end of August.
The current master contract between the ILA and USMX is due to expire on 30 September, and the negotiations centre on three key issues – the introduction of automated container handling technology; the ILA request that every import container be weighed before leaving the terminal; and that chassis operators – drivers hauling containers from the terminals to hinterland destinations, which hitherto have been employed directly by shipping lines but increasingly come under the employment of leasing operations – be included in the new agreement.
The progress comes after another US shipper body, the National Retail Federation, had called for clarification from the two sides that even with the expiration of the current contract approaching that operations will not be affected.
NRF president James Shay wrote to Mr Capo and Mr Daggett the day before the most recent meetings expressing his fears that a lack of movement on the negotiations was causing problems for shippers' supply chain planning.
"We would further ask that you issue a statement committing to continue negotiating and working without interruption, even if negotiations extend beyond the 30 September contract expiration.
"Retailers are in the process of making final decisions on whether to divert cargo from the east and Gulf Coast ports in order to avoid potential disruptions. Any kind of disruption at the ports would not only add costly delays to our members' supply chains and other industries relying on east and Gulf coast maritime facilities, but potentially further threaten the fragile economic recovery as we enter the peak shipping season.
"It is important to note that even the perceived risk of a disruption has already forced retailers and other shippers to re-evaluate their use of east and Gulf coast ports. Cargo shifts to other ports may likely happen even if a disruption never occurs simply due to the escalation of risk," he wrote.
He added that fears of disruptions aside, shippers were studying increasing their usage of east and Gulf coast ports as a result of increased volumes out of India and the Middle East transiting the Suez Canal, as well as greater potential for all-water volumes out of Asia via the enlarged Panama Canal.
While the heat seems to be off for now in the US, shippers and forwarders in Brazil however are continuing to face severe congestion as a result of a decision by immigration officials to join the customs officers' industrial action. Immigration officials are expected to go on full strike tomorrow (8 August), although ship agency Inchcape Shipping Services said the impact could be partially mitigated.
"The Immigration strike, if effective, will impact the daily ship clearance, considering they normally apply a random clearance process causing delays… Nevertheless they will have to clear the ships anyway, therefore we should not expect serious issues."
Santos is not included in the immigration strike, but Guarulhos airport is expected to be affected by the 'turtle' operation.
Customs officers at Brazil's ports and airports are continuing a go-slow, working just two hours in the morning and two in the afternoon, hitting the clearance of import and export cargoes.  Inspectors are only clearing cargo on Mondays and Fridays. The latest report says there are 67 vessels at its biggest port of Santos waiting to be handled. Congestion at each terminal varies, but at Alemoa and Barnabé Island delays of four to five days are expected. According to Francisco Villagrán, Inchcape's regional operations manager, even if all the strikes ended tomorrow there would be a cargo backlog which would take at least two weeks to clear.
More worrying for importers and worse for exporters, is that civil servants in the Agriculture Department have joined the go-slow, which could cause further congestion.
"This is just the beginning and we may expect some different positions in the coming week, if the negotiations are not in line with their expectations. The Agriculture strike could affect seriously the export/import, especially grains and other important products. At the moment, they are doing a very similar strike to Customs," Inchcape said.
All of the strikes are planned indefinitely.