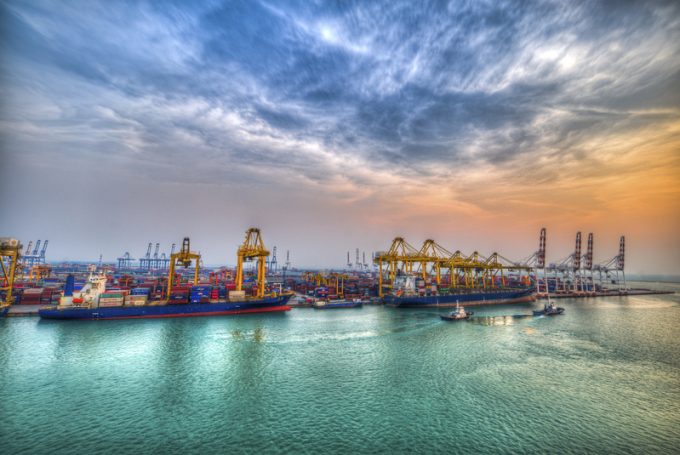 DP World is developing its automotive logistics capabilities in South-east Asia, as the region's preference for four wheels over two shows no sign of slowing.
According to Andrew Hoad, the terminal operator's chief executive for Asia Pacific, around 5% of all throughput at DP World's terminals is tied to the automotive sector.
Mr Hoad told The Loadstar: "At the moment, we provide automotive services in Vietnam and in the Philippines. Our ambition is to have a robust automotive presence in Indonesia and Thailand as well, growing from two markets to four in ASEAN over the next three or four years."
In the Philippines, DP World subsidiary Asian Terminals Inc (ATI) invested $25.5m in a five-storey car storage centre at Batangas Port, where over 160,000 imported cars are handled every year.
"ATI is handling about 55% of the Philippines' cars, including all the Toyota services," said Mr Hoad "We've seen volumes grow exponentially, with the number of cars coming through Batangas over the past five years averaging over 20% growth every year – the completed car market is booming."
ASEAN's steady economic integration and lifting of trade barriers is expected to boost the automotive market further, both in terms of domestic car sales and production.
For example, according to research by Automotive World, the elimination of tariffs on imported completely built-up (CBU) vehicles will enable OEMs to treat the region as a single market, while low vehicle ownership and a surging middle-class population presents strong regional growth opportunities – BMI Research has predicted ASEAN vehicle sales were up 6.9% last year, compared with 3.2% worldwide.
Thailand's automotive sector plays a central role both in terms of geography and strategic importance, said Mr Hoad, noting the country's vast hub of automotive parts production, distribution and assembly.
"For example, what we've seen in recent years at Bantangas is car parts coming in on direct services from Laem Chabang in Thailand, with different ocean carriers competing for that cargo. And we are at both ends of that chain now with terminals at both ports."
He described DP World's automotive strategy as concentrating on physical assets, given that the operator can use land within its ports and business parks to store cars, as well as offer pre-delivery inspection (PDI) services. The company is also considering building parts distribution centres on, or close to, its ports.
"We're doing some PDI work at Batangas, and we can provide space for automated parts, sorting and distribution. We're also in discussion with some car producers on distributing CBUs in the Philippines and Thailand."
In Vietnam, where it operates Saigon Premier Container Terminal, DP World is developing a similar automotive logistics setup and exploring vehicle distribution across the country. Vietnam's passenger car sales shot up by 27.7% last year.
"There's several developments coming together, but it's still early days," Mr Hoad added.