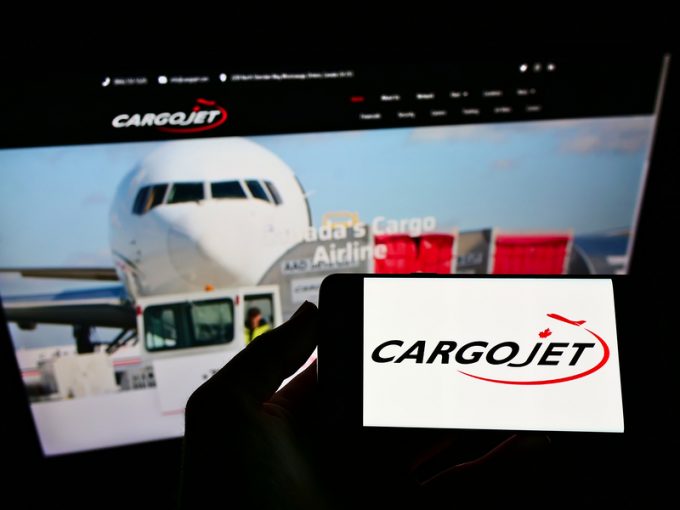 Cargojet's recent bet on more aircraft has led it to secure an expanded agreement with DHL Express.
Today, the pair announced a five-year cooperation agreement, with an option for a further two years, for ACMI, CMI, charter and dry leases.
Canada's Cargojet already uses 12 aircraft for DHL, which is planning to add five 767Fs this year and next to handle "expected cargo volume".
DHL said it had expanded its capacity in the Americas by 18% in the 2021 peak season, and launched a weekly service from Vietnam to the US.
Following in the style of Amazon's arrangements with its key airline suppliers, Cargojet will also issue warrants for up to 9.5% of its outstanding voting shares, at a price of C$158.92 (US$127.24) per share. The options can be exercised, linked to a volume from DHL worth C$2.3bn over a seven-year period.
Cargojet recently signed purchase and conversion agreements for six more 777s, making a total of eight more by 2026. CEO Ajay Virmani told investors, in an earnings call earlier this month: "So 777s have been added based on our ongoing discussion with customers. We look at the demand that's going on."
DHL said it wanted to be the launch customer for Cargojet's "state-of-the-art" 777s, which begin delivering in late 2023. DHL has itself acquired 28 777Fs since 2018.
"Cargojet is a key air freight partner of DHL in North America and we are excited about this expansion of our partnership to further strengthen air freight connections within the region, as well as intercontinental connections with departure or destination in North America," said Mike Parra, CEO of DHL Express Americas.
"With the versatile freight fleet and high punctuality of our partner, we are well positioned to continue to benefit from the high growth dynamics of the e-commerce market. With this cooperation, we are building on the significant investments we have made in DHL's air freight capabilities in North and South America over the past two years."
Mr Virmani added: "Gaining the trust of Deutsche Post DHL Group was an important milestone in the history of Cargojet. We are all the more pleased about this opportunity to create additional added value and to be a long-term strategic partner for the group every day."
Cargojet is also expecting a further five 757s this year. Mr Virmani told investors: "We never gamble on spec on these things. Our strategy is to use more 757s domestically, and take the 767s out for ACMI business.
"So, the 757 also provides our customer with better service, as they can do more non-stop flights from Hamilton to Western Canada and Eastern Canada and similarly, from Montreal and back.
"It also frees up 767s for international and ACMI demand, which seems to be continuously high. 767s are bigger aircraft, they are more challenging to handle. The stop-over flights from Winnipeg or Calgary and Edmonton to Vancouver certainly take more time.
"Three 767s are needed badly for our maintenance and spare aircraft, because every time we have one, customers have requested we fly ACMI or charters and deploy any which way we can, because of the shortage of capacity. So, those three aircraft are needed for our in-house needs, to cover our operational and maintenance needs on a daily basis."