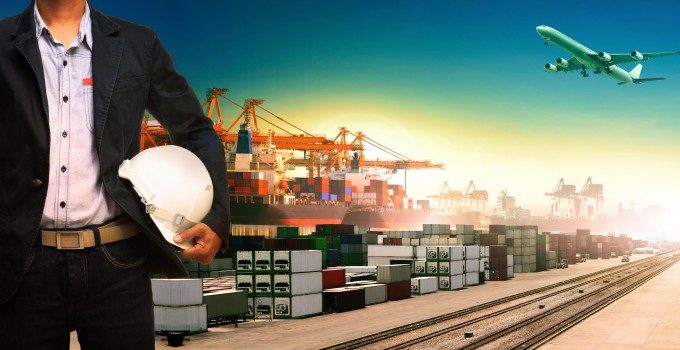 Deutsche Post-DHL has come under renewed fire for its labour practices in India, after a report commissioned by the International Transport Workers Federation (ITF) was released yesterday accuses it of using tactics to stop employees joining unions and engaging in collective bargaining.
The 28-page report, a copy of which has been passed to The Loadstar, alleges that despite claims to the contrary, DHL India has consistently intimidated and discriminated against pro-union workers; reclassified the employment status of a whole set of couriers into "low-level management" to prevent them from joining a union; and followed a legal strategy designed to see legal disputes tied up in Indian courts for years by using the protracted appeals process.
Report author Professor John Logan, director of labour and employment studies at San Francisco State University's school of business, conducted interviews with DHL workers in Delhi, Mumbai, Kolkata and Chennai and discovered "a pervasive sense of fear that exists within the service centres when it comes to union activity, which affects both union members and non-members".
A central claim of the report is that DHL India has restarted a policy of transferring workers whom they suspect of attempting union activity to other centres, particularly between Delhi and Kolkata.
"Pro-union couriers in Delhi and Kolkata say they have repeatedly been threatened with relocation – a threat especially powerful for two reasons: first, workers have experienced or heard of previous alleged punishment relocations and believe they could be the next victims; second, in India forced relocations such as these can have a devastating impact on the lives of the workers concerned who are forced to lived hundreds of miles away from their families – Delhi and Kolkata, for example, are over 1,500 km apart."
In addition, many couriers claimed to have had their employment status changed, under duress, from "workmen", known under Indian employment law as "R" and "S" grade, to "Hay" grade, which is low-level management and thus means the employees are ineligible to join the DHL Employees Union.
"Couriers at Delhi and Kolkata who were already employed at DHL (and Airfreight before that) under 'workmen' grades say they were told they must sign the letters converting them to Hay grade or else there would be no job for them at DHL," the report says.
Despite the change in employment status, the couriers claimed their jobs had remained exactly the same.
"They did not take on any managerial, supervisory or administrative functions, but kept performing the same courier functions that they had always performed – loading, unloading and delivering packages and parcels, which are the basic tasks performed by every courier at DHL, whether they are classified as workmen or Hay grade."
And in those cases where DHL India has been legally challenged over these moves, Prof Logan wrote that "the company knows that if the conflict over the status of the employees proceeds through the Indian legal system, and it appeals unfavourable decisions at every step, the case could languish in the courts for decades".
As for existing union members and their representatives, "union officials and committee members describe their current relationship with management as 'absolutely terrible', and they say that DHL has 'no respect' but 'utter contempt' for core labour rights at the company".
He added that the DHL Employees Union had outlined four main grievances against the company.
"First, the company refuses to recognise the right of Hay-grade couriers to join the union, and refuses even to discuss this issue with the union. Second, the company has refused to discuss the union's charter of demands from April 2013 and June 2014. Third, the company has refused to pay last year's annual increment and performance bonus to Hay-grade couriers in Delhi. Finally, management has discriminated against pro-union couriers in scheduling, leave, assignments and several other important areas of work."
This is not the first time that DHL India's labour relations practices have come under the spotlight and at the beginning of 2014, DP-DHL head office in Bonn 2014 announced it would launch a series of "industrial relations assessments" at the company's service centres across the country.
However, Professor Logan wrote: "It appears that not one single employee who has alleged anti-union discrimination has participated in the company's official investigation into that victimisation, which is a stunning omission."