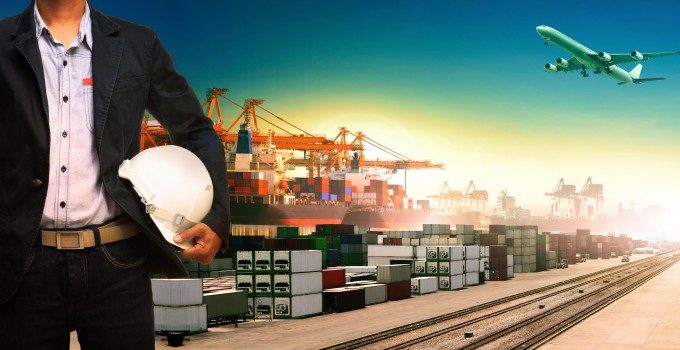 In the second part of our article looking at how disruptive technologies developed in Silicon Valley are increasingly having an application in logistics operations, The Loadstar looks at the increasing take-up of Google glasses and Big Data.
German logistics and supply chain giant DHL revealed at last week's eft 3PL summit in Amsterdam that it has just begun using "augmented reality eyewear" – such as the famed Google glasses – in its warehouse operations.
Building on augmented reality offerings such as the Ikea app that allows shoppers to visualise how furniture would look in their homes, DHL believes the technology would have particular application in warehousing and last-mile delivery operations.
Markus Kuckelhaus, director of trend research at DHL customer solutions and innovation, told delegates that the primary point where such technology could be adopted was in warehouse operations, particularly picking and packing, where operatives "typically a have a list and a handheld scanner".
He said that the use of interactive augmented reality glasses that were able to identify and direct picker-packers to packages' locations in a warehouse's racks and scan package barcodes had recently become a reality.
"We have just started vision picking in a warehouse in Benelux using Google glasses and Vuzix M100 glasses for a hi-tech shipper looking for productivity gains and reduction of errors," he said.
A recent white paper on augmented reality produced by DHL suggested that "constant picking validation can decrease errors by as much as 40 %. Although today's picking error rate is very low, even using a pick-by-paper approach – experts estimate a rate of 0.35 % – every error must be prevented, because it typically results in high follow-up costs."
Dr Kuckelhaus also suggested that the technology could also be applied in the contract repair work the company undertakes as a value-added service for clients.
"Glasses could provide visual step-by-step instructions for assembly and repair tasks, and identify quality control issues," he said.
He added that the company was looking extend the use of glasses into freight transportation, possibly for real time road information.
"It could be used as last metre navigation for cycle couriers, as well as for cycle and small couriers needing help with loading and unloading – a bit like the computer game Tetris. From 2015 onwards we want to extend this to freight transport and last mile, and shelf ID tests are beginning next month," he said.
The other disruptive technology for which DHL is beginning to find day-to-day applications is the use of Big Data, he said.
"We are already collecting vast amounts of shipment data and have identified 11 cases where its usage can be applied.
One example he gave was greater predictability over future parcel volumes, mitigating the delivery problems seen in the US in the run-up to last year's Christmas.
"Most people that buy something online use Google first. Then they click-through to a store; then they pick their preferred delivery partner; then complete the sale; after which the shipment is delivered."
He said that collecting the data at each point in that chain enhanced the predictability of the overall system.
"Knowing what people are entering gives you a certain probability that they go to a certain store, which gives you a certain probability that they will buy the piece and a certain probability that they will use DHL as their preferred delivery partner. Thus we can predict future volumes better.
"We were able to increase the accuracy of our prediction in this from 9% to 12%, which may not sound like a lot but if you apply it to our express business that subcontracts air freight capacity, when we exceed our predicted volumes you can save €100,000 of not having to buy extra air freight space from third parties during peak periods," he said.
In similar way, he said, analysis of large volumes of data could be used in supply chain risk assessments and was the key tool behind the launch of the company's Resilience 360 consultancy service that it has been offering since April this year.