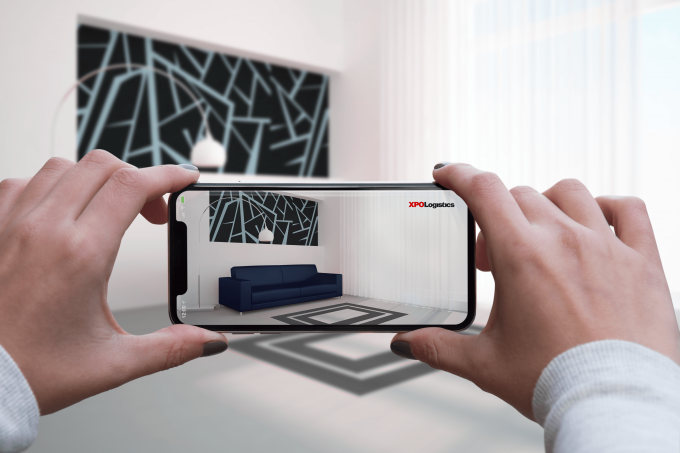 In a move that deepens the relationship between 3PLs and their e-commerce customers' customer – the end consumer – XPO Logistics is set to roll-out augmented reality technology to homeowners looking to purchase big-ticket white goods.
As part of its investment into cutting-edge technology, XPO yesterday announced it would add the AR function to consumers in the US, using its Ship XPO self-service platform, by the end of the year.
"Shoppers will use the visualisation technology prior to the delivery of heavy goods, such as sofas, beds and appliances, to determine the ideal placement inside the home," the company said.
The technology will add to the growing functionality of Ship XPO, the 3PL's direct interface with consumers, and follows the recent addition of voice integration technology to the platform. This provides the ability to track purchases through XPO's last-mile network using Amazon Echo or Google Home.
XPO Logistics president Troy Cooper said: "Augmented reality is another innovation providing more control over the shopping experience. The technology creates a virtual image of how an item will look in a given room, dramatically decreasing the likelihood of returns.
"Augmented reality enhances the efficiency of the entire last-mile process, reducing time inside the home and the risk of product damage."
The last-mile e-commerce sector is one the company has repeatedly flagged up as an investment priority, and its recent financial results showed e-commerce contract logistics demand to be one of its strongest revenues growth areas.
In September, XPO announced a major expansion of its last-mile network that will place 85 hubs within approximately 90% of the US population and in February, it announced new last-mile operations across five European countries.