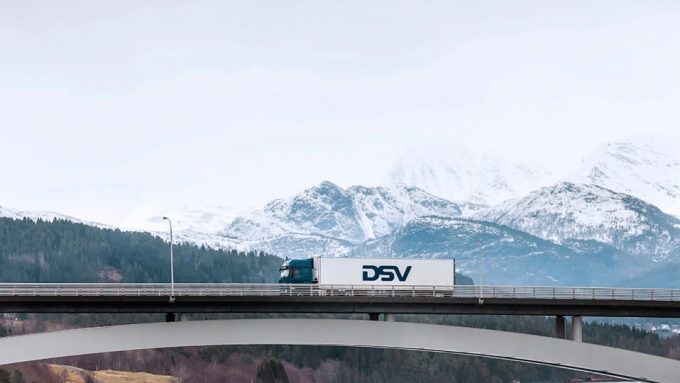 Demand for Asia-Europe road freight services is picking up, on the back of the continuing high air freight rates on the route.
DSV Panalpina said the air freight capacity crunch in the wake of the coronavirus pandemic, which led to steep increases in air freight rates as well as slowdown in air freight supply chains due to congestion, had brought increased demand for its China-Europe trucking service.
"Transit time for air freight from Shanghai, China to an airport in Western Europe is now around eight days; last month it was up to 14 days," the company said.
"Our road transport service from Eastern China to Western Europe has gained in popularity as it is a viable alternative to air, sea and rail," said Tine Jørgensen, rail & gateway manager at DSV's Air & Sea forwarding division.
Its road freight service between Shanghai and Hamburg takes 15-17 days, depending on whether it employs one of two drivers.
"We operate the service with one driver. We have the possibility to add a second to save two-to-three days, but we are of course always following local restrictions and legislation," a DSV spokesman added.
The service, which departs from Shanghai and the Pearl River Delta, cross-docks at a facility in Kazakhstan, with fixed departures for less-then-truckload (LTL) shipments. Full truckload (FTL) shipments depart "when the cargo is ready".
DSV told The Loadstar it was employing subcontracted haulage for the service and "there is a normal import flow of road from Europe to Kazakhstan. It is these trucks we are using for the return trip".
It also said: "So far we have had no issues at the land borders. Documentation is pre-checked before crossing."