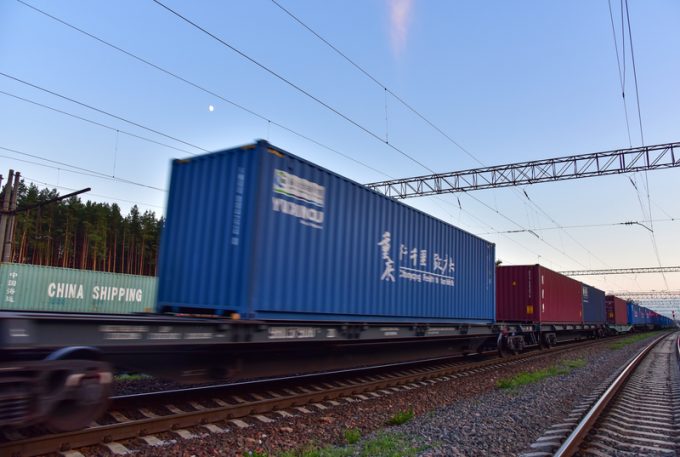 Demand for China-Europe rail freight has dipped over the past two weeks, a knock-on effect from China's Golden Week holiday and the power shortages impacting factory production.
Nevertheless, congestion in Poland, as well as Covid cases at Khorgos, the key boarder crossing and transhipment point in Kazakhstan, means there are still long delays, according to Chengdu-based New Silk Road Intermodal (NSR).
Jacky Yan, the forwarder's founder and CEO, told The Loadstar: "New cases in Khorgos City have led to the temporary closure of airports and train stations and halted land transport in the Xinjiang autonomous region.
"As per previous cases in Alashankou, it's expected that a tightened quarantine process will be implemented, leading to temporary closure of transloading of cross-border trucks and a slower train crossings."
As a result, he said, border crossings at Khorgos were taking 12-15 days on average, while crossings at Alashankou were taking five-to-seven days. Total transit times via each crossing to Duisburg is 28-35 days and 24-30 days respectively – a far cry from pre-Covid journey times of 18 days.
Furthermore, congestion is still rife at long-term bottleneck Malaszewicze (Mala), in Poland.
Mr Yan said: "There's an average delay of 10 days and a maximum delay of 16 days, with more than 500 containers waiting at the station and slow loading operations. At the same time, the maintenance of the Poland to Germany rail lines has exacerbated the congestion of the whole section. The longest delays are in Kaliningrad, where a large number of containers are waiting a week for loading."
The extended transit times along the Silk Road are perhaps an indication of rail freight's booming popularity. Having already gained significant traction over the past few years, demand shot up last year when the Covid crisis began and shippers looked for alternatives to heavily disrupted air and ocean services.
Volumes increased 56% in 2020, to 1.14m teu, while this year's first-half volumes were up 52%, to 707,000 teu. The latest figures for January-August show growth slowing slightly, to 40%, with volumes of 964,000 teu.
Mr Yan also noted a cooling of demand from late September, as well as a rare dip in rates from the August high of $18,000 per feu, down to $17,000, for China to Duisburg. He explained: "Rates have dropped because firstly, sea freight demand has fallen a little bit and there is more space available on ships during Golden Week.
"Second, because of the power shortages in China, there is less output – more than 20 provinces in China successively issued power cut measures and many production and processing enterprises in exports have been affected."