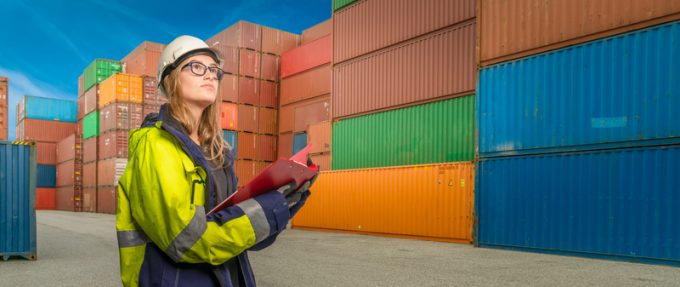 UK trade can expect a "painful" exit from the European Union as ports requiring physical changes are left hanging on responses for government tenders to build new infrastructure.
CEO of the UK Major Ports Group Tim Morris told a parliamentary select committee this week he did not expect the responses until the end of the month, at the earliest.
"This means we will have six months to build it in time for the 1 July [end of easing-in period] deadline, but the last substantial infrastructure project took 11 months," he said.
"Even more challenging is the situation in Northern Ireland, where we need to have this new infrastructure in place by 1 January."
It is understood that officials in Northern Ireland are looking for alternatives to provide stopgap cover to limit cargo bottlenecks and allow the flow of at-risk goods – those which will require additional border and customs checks.
Business leaders are levelling the blame for the delays at an absence of information from Whitehall, as the CEO of Manufacturing Northern Ireland, Stephen Kelly, put it bluntly: "Northern Ireland's business community will not be ready because they have not been provided [with] the necessary detail and information on how things will work.
"A poll we conducted suggested only 9% of the region's businesses felt prepared. In the manufacturing sector, we found that only 5% of businesses believed they were ready for the changes."
Chief executive of the British Ports Association Richard Ballantyne described the process of getting information on how customs and border processes will work – and thus what infrastructure will be required – as "agonising".
While Mr Morris said he felt there was now a settled position on "most" standards, he also said it had taken "some time to get here". And Mr Ballantyne said there remained issues surrounding how animal and plant health checks will be conducted, and that without this information it could be "completely impossible" for certain ports to handle these goods.
"Animal and plant health agencies set the specification for the checks goods coming from the EU should be subjected to," he said. "And their regimes, in a no-deal situation, mirror third-country checks, effectively making it impossible for certain ports to accommodate these goods, putting traders at real disadvantage.
"A lot of our fresh goods, meats and salads come in from Rotterdam… it is difficult to fully prepare infrastructure for this scenario."
One source told The Loadstar they expected "things to be painful", while director of the Northern Ireland Retail Consortium Aodhan Connolly said people in were facing a "standard of living issue", adding: "It will be those that are least able to afford it that will be hurt most."