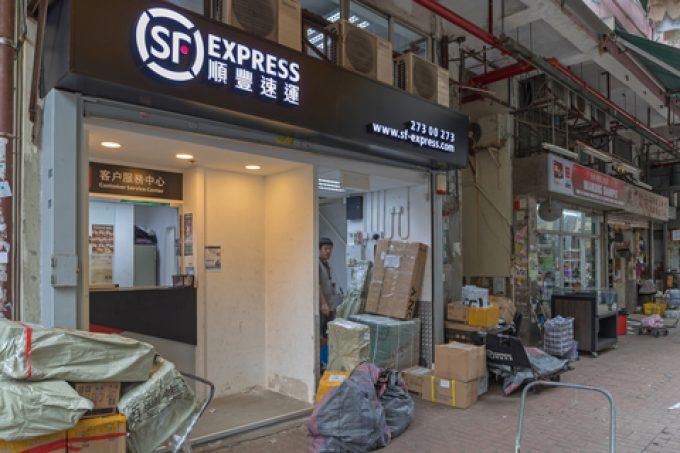 Deutsche Post-DHL has completed the sale of its supply chain operations in China to SF Holding, for €700m.
The deal will see the two companies partner for 10 years, the new business branded SF DHL Supply Chain China, before separating at the end of that decade.
Chief executive of DP-DHL Frank Appel described the partnership as a "strategic milestone", adding that he believed it would create a "unique" end-to-end supply chain platform.
"China is on course for sustainable growth, and SF DHL Supply Chain China is well-placed to serve the increasing demands for world-class supply chain services," he said.
"The agreement, therefore, is the cornerstone for DP-DHL Group to gain unprecedented access to China's immense domestic market."
The former chief executive of DHL Supply Chain China, Yin Zou, has been appointed the joint partnership's chief executive. Chairman of SF Holding Dick Wong said he hoped the partnership would allow the company to move "solidly" ahead with its development plans.
"We are expanding our domestic footprint through SF DHL Supply Chain China to cater to our customers across a multitude of industries," he said. "This deal with DP-DHL Group also helps us to better serve multinational clients."
By partnering with SF, DP-DHL will receive a "revenue-based partnership fee" from the business, on top of the upfront fee SF Holding has paid. The deal was initially announced in October and covers DHL Supply Chain activities in mainland China as well as Hong Kong and Macau.
At the start of last year, SF Holding subsidiary SF Express ploughed $100m into US digital freight forwarder Flexport and Mr Wong explained that today's deal was part of the same expansion strategy.
"SF Holding has been actively expanding its B2B capabilities and pursuing different strategic partnerships to grow SF Holding into a truly integrated logistics solutions provider that delivers best-in-class services for our clients," he said.