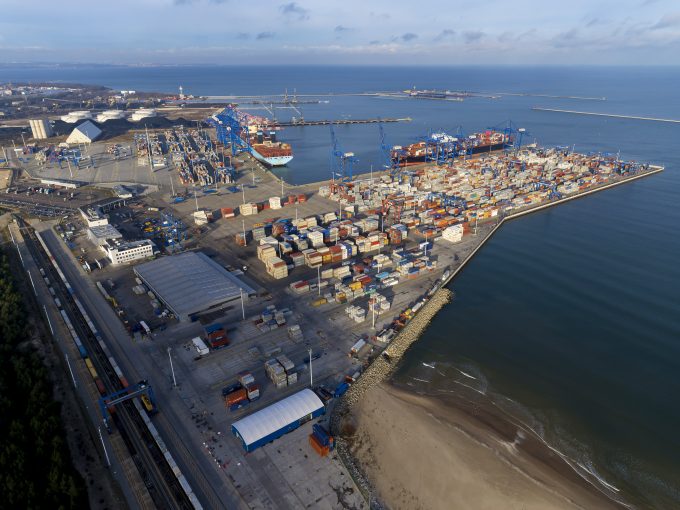 The long-running saga of the sale of Poland's deepwater container gateway hub, DCT Gdansk, drew to close today.
A consortium of PSA International, state-owned Polish financial group PFR and institutional fund manager IFM Investors have signed a formal agreement to acquire the facility from Australia's Macquarie.
The deal price was undisclosed, although a Reuters report in December valued it at $1.7bn.
PSA International group chief executive Tan Chong Meng said: "DCT Gdańsk is PSA's first investment in Eastern Europe, and we look forward to working closely with our partners PFR and IFM to further develop its facilities and to strengthen its position as the preferred port of call for Poland and the Baltic Sea."
The only port in the region capable of serving ultra-large container vessels (ULCVs), Gdansk handled 1.9m teu last year following an expansion programme completed in 2016, introducing a second quay and doubling capacity.
Paweł Borys, CEO of PFR, said: "I believe the unique combination of local and international content, as well as PSA's operational know-how, will reinforce DCT Gdańsk for further growth.
"The new owners support DCT's ambitious expansion plans, including construction of a new terminal in the coming years to utilise and leverage economic growth of Poland and the CEE."
A joint statement claimed the terminal was "expected to reach full capacity utilisation in the upcoming years".
"To allow for further development of DCT Gdańsk, PSA, PFR and IFM Investors will explore the construction of a new expansion area and further increases in capacity," it added.
According to a report from Alphaliner last week, the facility is also soon to compete a pier upgrade that will see its total quay crane count go up to 14, and which will take annual handling capacity to 3m teu.
Martin Stanley, global head of Macquarie Asset Management, said: "We are proud of the role we've played in the development of Poland's burgeoning maritime and logistics sector through our investment in DCT Gdańsk. The close partnership between Macquarie and the port's management team has seen DCT Gdańsk become an important gateway for Poland to the rest of the world.
"We leave the business well positioned to serve the needs of this dynamic region and wish the new shareholders well as they embark on the next phase of the port's growth story."