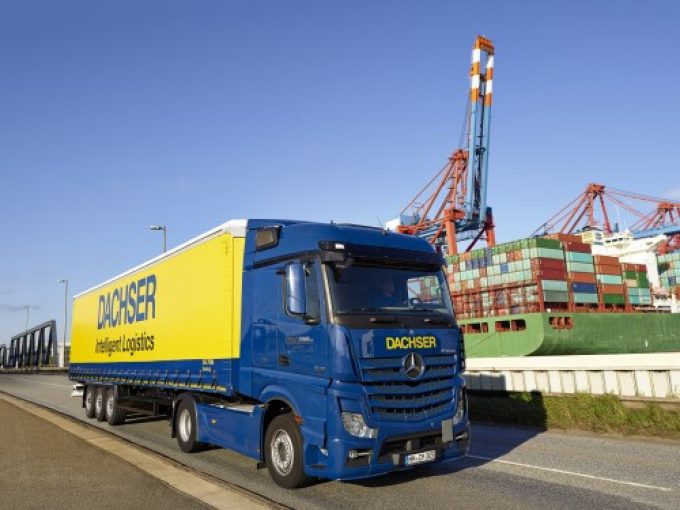 Dachser has launched an expedited China-US less-than-containerload (LCL) service to help shippers cope with the chronic congestion at west coast ports.
Demand for LCL has been on the rise since the start of the Covid crisis, with shippers and forwarders hoping to avoid premium airfreight rates, or simply find space in a market increasingly devoid of containers.
Dachser has combined LCL cargo with priority unloading, to reduce average container dwell times at the ports of Los Angeles and Long Beach (LA-LB) from 14-25 days to between three and seven.
Running weekly from China, the service has two routes: Yantian/Shenzhen to Los Angeles in 12 days; or Xiamen, Ningbo and Shanghai to Long Beach in 10 days.
Dachser said it launched the service in response to LA-LB's capacity problems, labour challenges, long dwell times and unpredictable shipping schedules, which had created record delays for customers' businesses.
"The new LCL expedited service offers exceptional advantages, such as priority pick-up, drayage and loading at port of origin, as well as priority unloading at the destination port, with general cargo only in order to limit customs holds," claimed the company.
Carolin Choy, Dachser's ocean freight LCL manager Asia Pacific, told The Loadstar the company was moving all types of commodities on the service, but had a "significant market share" in the automotive sector.
"Dachser recorded its highest [automotive] volumes in December and the trend is moving upward," she added.
Ms Choy said one growth driver for LCL volumes had been the high cost of airfreight, due to lack of capacity and suspension of tender rate commitments offered by airlines. However, rather than being a long-term trend, she sees the current LCL demand as "primarily an opportunity for today."
"LCL is able to keep customers' inventory level and logistics cost to the minimum, especially in today's dynamic environment," Ms Choy explained. "We haven't observed any obvious rate declines for sea freight in Q2 yet, and we haven't seen the desire from carriers to add more capacity in the coming months.
"As long as the equipment is still imbalanced, coupled with sustained port congestion, LCL would be an alternative, as it is not exposed as the same extent as the full container segment and it continues to offer a reliable and plan-able direct service for our customers," she added.