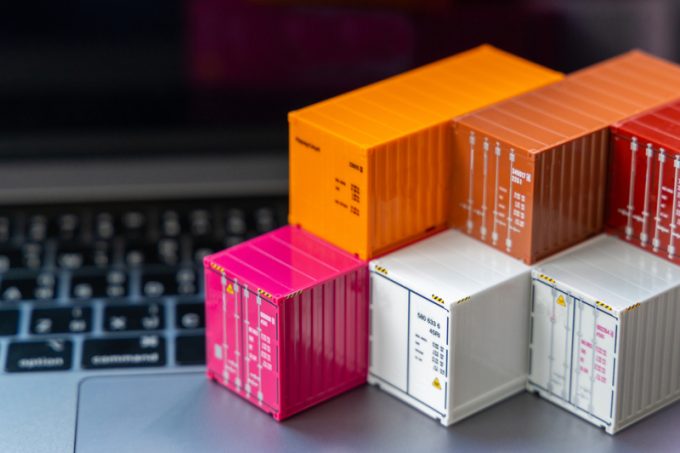 The shortage of containers in major tradelanes is driving demand for less-than-containerload (LCL) solutions.
With boxes only available at exorbitant rates, more shippers and forwarders are more open to less-straightforward alternatives to full container offerings.
"Demand is up," confirmed Graham Cousins, chief strategy officer of Vanguard Logistics Services. "A lot is driven by shippers' need for flexibility to find a solution to move their cargo."
And when container rates are high, many users become more sensitive to cost, which brings LCL more to the fore, he added.
LCL has also been aided by the intensified push for digitisation – this has led to better quoting capabilities and pricing transparency.
A second significant ramification of digitisation has been a marked improvement in visibility. Given the sometimes large number of hand-offs in the LCL segment, poor visibility has historically been one of its disadvantages, but digitisation has advanced track and trace capabilities, said Mr Cousins.
"A lot of companies are better with technology platforms that provide better quoting capability for LCL and better track and trace," he said.
However, not many of those platforms are fully digital, and not many cover the full life cycle of a shipment, he acknowledged, but there has been unmistakable progress.
And customers' approach to the issue has undergone some change, he added. Now there is a greater focus on their side on what an LCL provider can do to remedy the situation if a shipment is not on time.
For its part, Vanguard started work two years ago on its own platform, Adesso, to manage LCL shipping, including quoting and booking functionality. It was built with technology that the company's partners could easily integrate, Mr Cousins said.
And down the road there is a role for AI in this, but to begin with, Vanguard approaches data analytics more as a tool to hone its service capabilities for clients through a better understanding of their data.
Broadly speaking, the advances in digitisation have raised the appeal of LCL considerably by making it an easier service, Mr Cousins said. This is important, as FCL is easy to understand, which helps its appeal to shippers.
With digitisation, LCL has become more of a management solution with improved visibility. It can help optimise cost and offer more routing solutions, he said, adding that this makes it easier to position LCL as a possible alternative not only to full container shipping but also to airfreight.
Requirements for broader, more sophisticated services are also on the rise. Customers have shown heightened interest in final-mile solutions as well as in door-to-door offerings and ways to bypass distribution centres, Mr Cousins noted.
One key objective for his company this year is to expand its network further, which should add more options how to route cargo. According to Mr Cousins, Vanguard has a more extensive network than most other LCL providers, but there are still areas where it could do with a better reach. One region that is on his radar is Africa.
Vanguard has focused on working with forwarders. The rise of international e-commerce has brought about a growing number of online merchants looking for less-costly solutions than the express parcel carriers, but Vanguard has no intention to pursue shippers directly.
"Shipping is complex," said Mr Cousins, adding that merchants are better served by forwarders to deal with this.