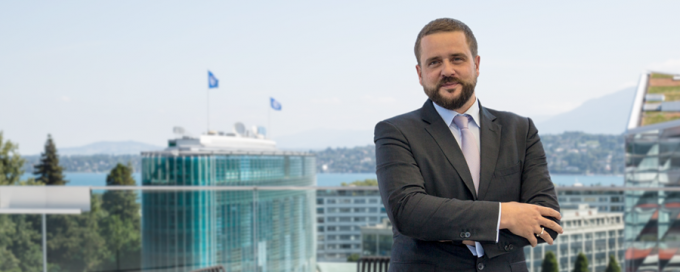 IRU chief operating officer Boris Blanche has been promoted to the new role of managing director.
He will maintain his COO duties while also taking responsibility for coordinating and strengthening the organisation's advocacy work.
Mr Blanche joined the IRU in 2012 as head of internal control, before being promoted to COO in 2014, which saw him head up TIR operational activities.
Prior to joining the IRU, he spent several years with Procter and Gamble, having previously worked for Deutsche Bank as an equity analyst.
Secretary general Umberto de Pretto welcomed the appointment, describing Mr Blanche as a "strong, loyal" and "a committed leader".
"For over five years, he's been instrumental in helping me successfully drive much-needed change in IRU and significantly contributing to navigating through challenging times," said Mr De Pretto.
The appointment follows a troubled couple of years for the IRU, with Mr Blanche and Mr di Pretto accused of malpractice by a former employee, former head of the TIR department Marek Retelski, who filed a 343-page criminal complaint with Swiss police in April 2016 relating to a TIR insurance scheme that dated back to 1995.
However, the IRU hit back claiming a financial audit conducted by EY cleared the organisation of any wrongdoing – although some IRU members have continued with calls for the audit to be made public.