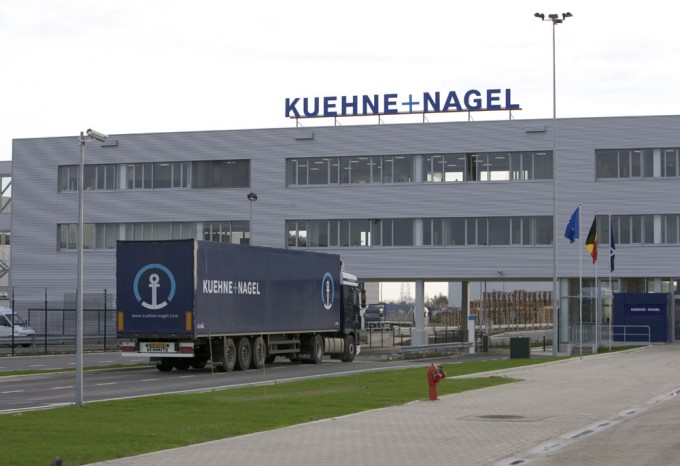 Kuehne+Nagel (KN) today reported an above-market 11.2% growth in EBITDA in the first quarter of 2016, despite turnover falling 2% to just over Sfr4bn (US$4.15bn).
The company maintained its position as the world's largest sea freight forwarder, seeing volumes increase 6%, while global volumes recorded a 1% growth in what has generally been regarded as one of the worst quarters for container shipping since the financial crisis in 2009.
KN said its gross profit per teu had also increased, by just over 1%, while EBIT for the division increased 13.8%.
Air freight volumes declined at the end of the quarter, given that the fillip it enjoyed last year from US west coast port congestion was not a factor this year.
However, KN said it had mitigated the decline in US activity with "strong export business in Asia, the Middle East and Africa, and thus managed to keep overall tonnage stable at the previous year's level", while EBIT rose by 7.4%.
Its road haulage business, hitherto mainly centred in Europe, saw turnover grow 18.4%, which it attributed to the contribution of the US ReTrans Group, which it acquired last year, as well as "the solid development of activities in the European overland business".
But it added: "However, growth ambitions in several emerging markets could not be achieved in the first quarter of 2016 due to the economic situation."
Finally, its contract logistics business saw several new contracts in Asia, Europe and the US, and global contract logistics turnover grow 6.4%, well above the 4% increase it enjoyed during full-year 2015.
"Due to operational improvements and the stabilisation of drinks logistics in the UK, EBIT increased from Sfr24m in the previous year to Sfr33m," it said, illustrating the continuing importance of the UK as a contract logistics market.
Chief executive Detlef Trefzger summed up: "The result of the first quarter 2016 confirms the successful implementation of our group strategy. We consider our market proximity and our understanding of current and future customer requirements as a solid basis for the further, positive development of our business."