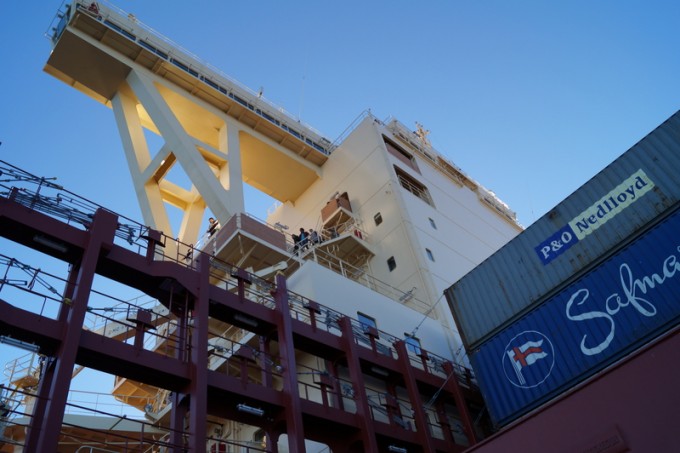 According to Drewry there is more benefit in container lines pursuing growth through acquisition "rather than continuing to build new and larger tonnage, which the industry does not need".
In a new white paper, Consolidation in the liner industry, the authors consider the merits, and pitfalls, of M&A activity within container shipping, but cautioned that strategy needs to be carefully through through.
After a near-decade's lull in significant M&A activity, 2014 saw Germany's Hapag-Lloyd acquire Chilean carrier CSAV, closely followed by compatriot Hamburg Sud's takeover of CCNI.
Since then, the merger of Chinese carriers Cosco and CSCL and the planned acquisition of APL by CMA CGM have put liner consolidation firmly back on the agenda – not least because of the extreme financial pressure on weaker carriers, writes Drewry.
Despite recovering marginally, industry debt is still above $85bn, and the current challenging market conditions could see debt levels rise further, said the authors.
The report argued that the rationale for consolidation is "complimentary geographical coverage" rather than just "doubling up" market share in the same trades.
This was the case in Hapag-Lloyd's takeover of CSAV's container business, which was a very strong player in the South American trades, but had little involvement in east-west routes.
However, Drewry said it is still "too early to judge" on the success of the Hapag-CSAV merger.
And while it admitted CMA CGM's success in integrating smaller carriers into its organisation, such as McAndrews, Delmas and OPDR, and preserving the value of their brands, it suggested that the acquisition of APL would be more challenging – not only because APL is significantly larger than previous acquisitions, but also because of CMA CGM's intention to migrate the Singapore-based carrier into a new east-west alliance.
Meanwhile, the Cosco-CSCL merger represents a "step into the unknown", said Drewry, as the newly-enlarged carrier has "no history of taking over other liner businesses".
The report said that M&A risks include changed or 'lost' services from current alliance/VSA offerings; changes to IT systems; loss of external focus; and loss of familiar staff in agency offices, prompting loss of customer focus.
It cautioned that the cost saving benefits from consolidation could be "rapidly eroded" if the enlarged line is not able to retain the market shares of the two constituent carriers, which could happen if customers experience significant negative change in their relationships.
This happened in 2005 when Maersk Line and Hapag-Lloyd acquired P&ONedlloyd and CP Ships respectively, and both Maersk and Hapag had retained only half of the market shares of the purchased container line's business.
Nevertheless, on the face of it, industry consolidation "may be a route to survival for some" said Drewry noting that a merger between troubled HMM and its bigger Korean compatriot, Hanjin, would propel the combined container lines to fifth place in the carrier rankings from their current positions of 15th and eighth respectively.