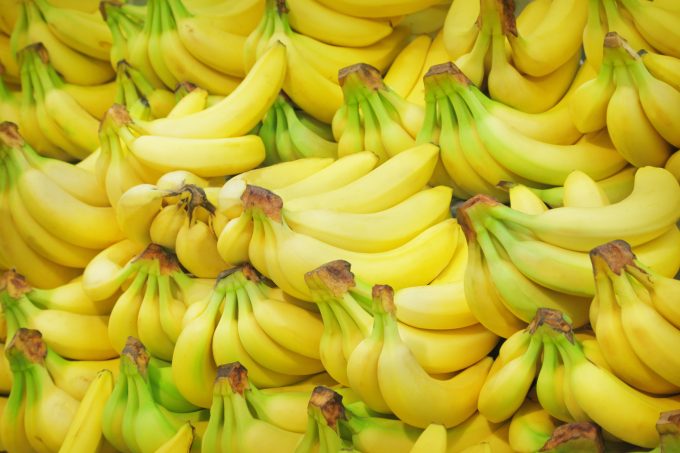 Banana growers are turning to container lines for spot market shipping, helping to further erode market share from specialised reefer ships.
While the volume of bananas available to trade on the spot market is diminishing every year, with producers looking to minimise risk through fixed contracts, container lines are taking advantage of the limited port calls specialised reefers can make by providing additional routes to market.
"The container lines are learning, adjusting and accommodating the banana spot market by offering more destination ports and reducing the risk for shippers," said Raul Saca, global head reefer segment, bananas & pineapple at Maersk Line.
Speaking at the recent Cool Logistics Asia conference in Hong Kong, Mr Saca explained how increasingly agile container lines were utilising transhipment ports to offer banana growers multiple destinations for their spot market cargo; even during transit. This helps them to overcome market volatility since, as is the nature of the banana spot market, their surplus fruit is sold while the shipment is on the water.
"Container lines can manage cargo going to multiple destinations by utilising transhipment ports and loading reefer containers on an optional discharge plan. This means carriers can change destination to 40 or so ports, depending on where the producer can get the best price for his cargo during transit.
"This practice used to be abnormal for container lines, however we started offering this service and little by little the others have followed," he added.
By contrast, specialised reefer ships can only make two or three port calls, Mr Saca said, severely limiting the options for banana growers seeking the best price for their cargo.
Ecuador is the main player in the spot market trade and the largest banana exporter in the world, producing 317m 18kg boxes in 2015. Spot market bananas are usually shipped from Ecuador to the east Mediterranean port of Algeciras, Spain, with the hope of finding a good buyer within the region.
In addition to the greater flexibility container shipping could offer, Mr Saca said new reefer box technology was allowing fruit to remain fresh over greater distances, reducing quality risk – a crucial factor considering freight costs constitute around 30% of the total banana sales price.
These advances have led to a big swing from shipping bananas on specialised ships to reefer containers, with container lines now carrying 55% of total volumes compared with 44% in 2012.
Meanwhile, Drewry's latest Reefer Shipping Market Annual Review & Forecast shows specialised reefer ships carry a disproportionate amount of cargo compared with reefer containers.
Last year, specialised reefers made up 5% of the world's reefer capacity at 231.9m cubic feet, but carried over 23% of the cargo, Drewry notes. In comparison, reefer capacity on container ships stood at 4,24m cubic feet.
"The specialised mode's USP of a fast, direct and dedicated (FDD) service appeals to many industry segments and will ensure that its disproportionate cargo-to-tonnage share will continue," Drewry said.
"However, even though the specialised mode will continue to punch above its weight in terms of market share, its decline – both in terms of number of vessels and market share – is inevitable," it added.