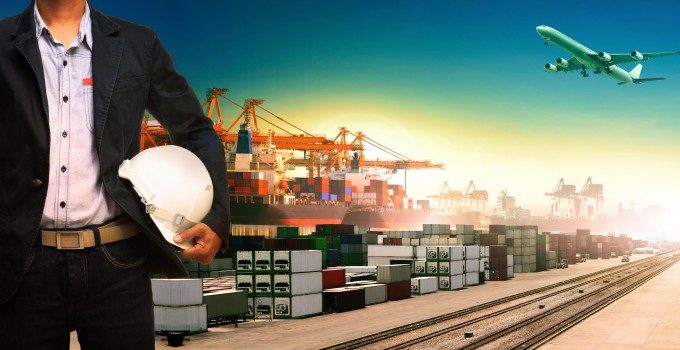 Container shipping line reliability has slipped to unprecedented low levels in recent months, according to the latest research from maritime research company SeaIntel.
Fewer than half of all sailings on the Asia-Europe trade arrived at their North European destinations on time in February.
At this week's TOC Container Supply Chain event in Singapore, SeaIntel chief operating officer Alan Murphy told delegates: "In the past three months, reliability in the industry has hit an all-time low – and the consistency of the products offered to the market has declined considerably."
According to SeaIntel research, global reliability saw 81% of sailings arrived within one day of their advertised date in November, a level which dropped to 73.4% in December, to 69.5% in January and then down to 68.4% in February.
And on the Asia-North Europe westbound leg – which continues to act as a bellwether for the industry's performance, despite flat volumes and fluctuating freight rates – reliability was considerably worse. November saw an on-time arrival rate of 77.1% across all carriers operating on the trade, which declined to 72.9% in December, dropping steeply to 59.8% in January and then down to 49.9% in February.
However, for consignees, the figure showed a yet worse performance, as hinterland haulage and intermodal services almost never made up time lost at sea. Globally, just 61.7% of boxes were delivered within a day of the date promised, which dropped to 55.8% in December, 51.4% in January and 47.3% in February.
However, on this measure, carriers' performance on the Asia-North Europe trade actually outperformed the global average for most of the period. Some 66% of containers arrived on-time in December, dropping to 59.9% in November, down to 51.6% in January and then falling below to global average to 44.6% in February.
"Service consistency has simply gone out of the window," Mr Murphy said, and added that the figures did not include the voided sailings which had been a feature of the Asia-Europe trades in the aftermath of the post-Chinese New Year slowdown.
Alphaliner executive consultant Tan Hua Joo blamed the decline in performance on carriers' continuing focus on cost control.
"It is all about cost – in their quest for cost cuts it is inevitable that service suffers.
"With the formation of large alliances, there is a further commodisation of the industry's services and this can lead to port stays that are sometimes extended over days," he added.
However, Maersk Line's Asia-Pacific regional chief executive, Thomas Riber Knudson, said "partly it was outside the industry's control".
He said: "The industry has struggled with really bad weather. Not just storms but also very bad fog off the Chinese coast, which delayed berthing in places such as Qingdao and Ningbo by 24 to 48 hours – this clearly has an impact on the rest of the schedule."
He added that Maersk had gone to the Chinese government to seek new solutions.
"We have tried to address this and asked for different navigation lights, but for the moment we have to work within the present limitations," he said.