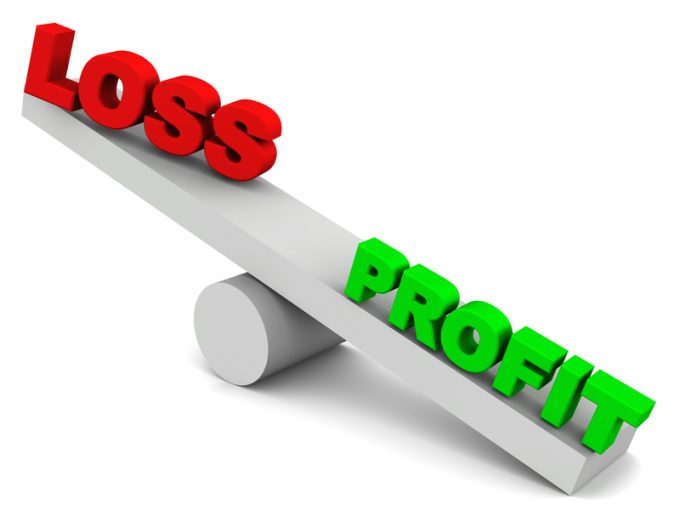 A leading shipping analyst has drastically cut its 2018 ocean carrier profitability forecast from $5bn to "breakeven at best".
In a new research note published this morning, Drewry claims "carriers' lack of control has come back to bite them this year".
A surge in oil prices destroyed their profitability in the first quarter, which followed a return to the black last year with around $7bn of net profit.
This year, according to the cumulative losses of carriers that publish their results, the first-quarter deficit hit more than $1.2bn.
Moreover, MSC, which rarely comments on such matters, also admitted, in a recent Lloyd's List interview, to losing money in the first three months, so the total red ink in the liner trades in the period is likely to have been much worse.
Drewry says today: "We don't anticipate a return to positive territory in the second quarter, due to the fact that fuel rose even more sharply from April onwards and because carrier efforts to recover some of the extra cost in the form of controversial emergency fuel surcharges only started in June, and even then won't fully compensate them."
However, the consultant notes it is not only spiralling bunker fuel costs that is hitting carriers' bottom lines – charter rates for leased ships are also rocketing. MSC, for example, charters-in some 322 ships of its operating fleet of 524, representing 65% of its capacity.
Drewry says charter rates on panamax 4,500-5,500 teu ships soared by 45% in the first quarter, compared with the same period last year, and other sizes have also witnessed spikes in daily hire rates.
MSC traditionally enjoys a strong position with shipowners and has probably been able to extend charters and negotiate better hire rates than some of its peers, but ultimately it will not be able to avoid these market forces.
Drewry says profitability for carriers should improve in the third quarter peak season, but added that with the final three months being a seasonally slack period, "industry profitability for 2018 might struggle to reach breakeven".
The consultant adds: "The end-year result will largely depend on the direction of oil prices and how successful lines have been in enforcing the new surcharges.
"Given the current situation, it is unsurprising that carriers are considering ways to trim their cost burden, including further slow steaming as suggested by MSC recently."
With only days before the end of second-quarter trading, which most carriers privately admit has been "disappointing", the publicly quoted carriers will be under considerable pressure to update their shareholders. For example, during Maersk's first-quarter earnings call on 17 May, chief executive Soren Skou "reiterated" the board's guidance of a "result above 2017".
Maersk Line recorded a profit of $521m in 2017, compared with a loss of $384m the year before. But in the first-quarter this year the restructured transport group posted an underlying loss of $239m.
It is difficult to see how the second quarter will be any better – indeed it is likely to have been worse – and it would be unsurprising if the company is obliged to downgrade its guidance well before the publication of its half-year results on 17 August.