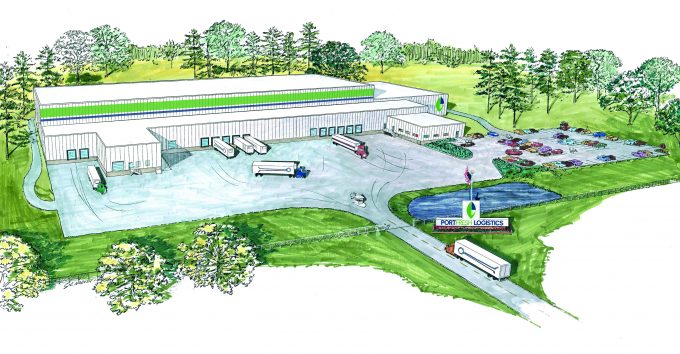 A new cold storage facility will open at the US port of Savannah this summer, highlighting the growing competition between east coast ports jostling for South American reefer cargo.
The 100,000sq ft refrigerated storage and cold treatment facility is being built by Georgia-based PortFresh Logistics.
Located 15 miles from Savannah's Garden City container terminal, PortFresh Logistics and Georgia Ports Authority (GPA) hope the facility will help the US east coast gateway improve its position as an entry-point for Latin American perishables.
Brian Kastick, chief executive of PortFresh Logistics, said: "Currently, more than 90% of imported fruits and vegetables entering the US east coast arrive via north-east ports.
"That means cargo headed to the south-east must be trucked down, adding time and expense to the logistics supply chain."
The PortFresh facility will increase Savannah's cold storage capacity to 930,000sq ft. Savannah's Garden City Terminal, the fourth biggest container facility in the US, has 84 refrigerated container racks and 733 chassis plug-ins, powering 2,749 reefer boxes at a time.
Although Savannah trails only Houston and Los Angeles in US export volumes, and boasts the largest throughput of refrigerated poultry exports, it lags behind regional rivals in terms of perishable imports.
To improve its fresh-produce import credentials, GPA took part in the USDA's cold treatment pilot programme. This allowed Savannah to begin importing citrus, grapes and blueberries after chilling them for at least 17 days to protect against fruit flies.
Previously, USDA regulations had required these cargoes to be imported via the colder north-east ports and trucked south, but new reefer technology has made it possible to safeguard against pests and go direct to southern gateways such as Savannah.
GPA says this initiative – coupled with investment in new reefer capacity and Savannah's proximity to growing consumer markets Atlanta, Charlotte, and Memphis – has helped refrigerated imports at the port grow by 24% between 2011 and 2015. Nearly 140,000 teu of reefer cargo was handled at Savannah in fiscal year 2015, and growth this year is anticipated at 4.5%.
Savannah isn't the only US port ramping up its reefer and cold storage capacity. Hoping to benefit from next month's much-awaited opening of the expanded Panama Canal, there has been a flurry of activity among east and Gulf coast ports hoping to receive bigger ships laden with higher concentrations of reefer cargo.
Houston, Wilmington, Everglades, Miami, Manatee and Jacksonville have all added – or plan to add – significant cold storage capacity, whilst others have dredged harbours and extended quays in the anticipation of serving larger ships.
According to the Panama Canal Authority (ACP), the expansion – which will see the maximum capacity of container vessels transiting the canal nearly triple from 5,000 teu to 14,000 teu – could prompt shipping lines to consolidate reefer services onto larger vessels.
An as an example, ACP says the average vessel capacity currently transiting the canal from South America's west coast to Europe is 3,510 teu, which is likely to increase to 6,500 teu.
Should a similar vessel size increase take place for South American cargo destined for US south-east's population centres, with bigger ships resulting in a higher concentration of perishable imports at fewer ports, some of those ports currently investing in new reefer infrastructure may find themselves scrabbling to hit their projected returns.