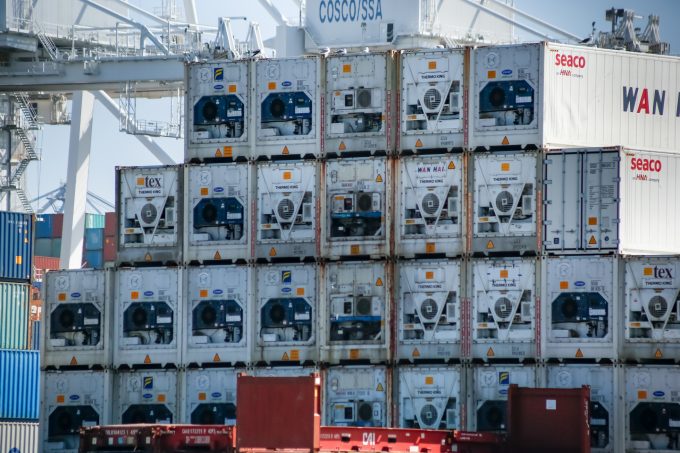 Wan Hai Lines, spotting rising demand for refrigerated container shipping, has set up dedicated sales and technical teams to help customers, just as the peak season for intra-Asia fruit shipments approaches.
A spokesperson for Wan Hai told The Loadstar the Taiwanese liner operator, whose focus is on the intra-Asia trade, was finding carrying refrigerated cargo costlier, due to the need for costlier electricity to maintain temperatures
Last week, Wan Hai held a seminar to explain its reefer shipping operations to customers, particularly pineapple growers. Last year, Wan Hai moved 6,000 tonnes of Taiwanese pineapples to Japan in 623 reefer containers.
The spokesperson said: "During such seminars, we have experts and customers discuss questions face to face, which helps the reefer trade."
Wan Hai says it "strives to maintain a relatively young reefer fleet" to ensure consistency in temperature and quality of the goods carried. It said its reefers had an average age of 4.4 years, compared with the industry average of 6.8 years.
Last year, Wan Hai replaced 3,500 refrigerated containers and 10,000 dry containers with new units, said the spokesperson, adding: "We have regular replacement plans for old containers. Usually, these are reviewed every year."
As freight rates for dry containers continue to weaken, reefer transport is one of the few bright spots. In December, Pacific International Lines made its first delivery of Australian avocados to Singapore, using controlled-atmosphere (CA) 40ft containers acquired specifically to meet demand from shippers in China, Asia, Africa, the Middle East, South America and Oceania.
And in the same month, South Korea's Rural Development Administration, a government body focusing on agricultural research and technology, worked with domestic forwarder Sejung Shipping to develop a type of CA refrigerated container that could better preserve the integrity of fruit and seafood.
In a pilot phase, tangerines were shipped to the US and Canada, and sweet potatoes to Hong Kong using these CA containers. Experiments with various crops, such as strawberries, melons and tomatoes indicated that the spoilage rate was reduced by more than 8%.
Besides fruits, eggs may also be carried in reefers, said the Wan Hai spokesperson. She said: "Shippers choose reefers for eggs to maintain their temperature and quality. These shipments are from Japan and south-eastern China to other Asian countries. The volume [of eggs carried] is regular, but not big."