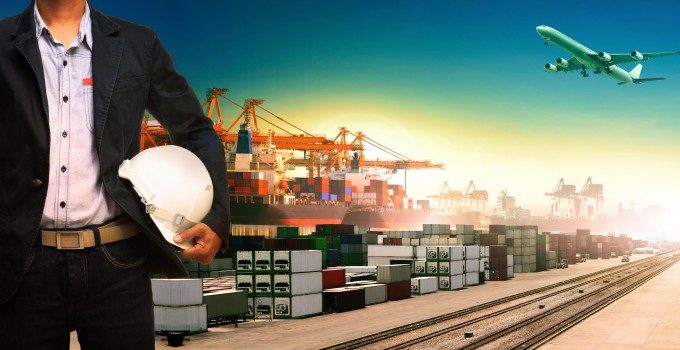 The clinching of an eleventh-hour free trade agreement between the UK and EU came as a relief to British exporters and the freight industry that supports them.
Many businesses believed it meant they could continue to enjoy tariff-free trade with Europe, but the reality is more complicated, as firms are now discovering to their cost.
UK exporters are struggling to comply with complex rules of origin and prove where their goods were produced. Consequently, they are unable to gain tariff and quota-free access to European markets.
If you work in the freight industry you may think the rules don't apply to you, but the sector is well placed to help ensure exporters get the paperwork right and minimise border delays.
To support their exporter clients through the minefield of Brexit red tape, freight forwarders need to have a clear understanding of the rules of origin and what exporters get wrong.
The rules of origin are designed to determine the economic nationality of a product or, to use plain English, where it comes from.
However, things get complicated for exporters if goods have undergone multiple manufacturing processes using different components from different countries around the world.
It is relatively straightforward to establish a product's origin when dealing with so-called "wholly obtained" agricultural goods. Origin is usually where the animal was born or where the plant started to grow.
If, on the other hand, goods have been put together from raw materials and transformed into new value-added products, the country of origin is where the last substantial, economically significant processing took place. Using the automotive industry as an example, it's where the components were put together to make a finished car.
So where a product was shipped from, and the place it was produced or transformed, are not necessarily the same. This may seem obvious to those in the freight industry but it's a difficult concept for many smaller exporters to grasp.
To complicate things further, there are product-specific rules and different requirements for non-preferential and preferential origin goods. Again, this is something that people don't fully appreciate when filling in their customs declarations.
Exporters are often unaware that they need to comply with the rules of the specific trade agreement as well as the general rules of origin, and these can vary from country to country. Few company bosses have time to wade through hundreds of pages of dense legal text to clarify the requirements for preferential trade.
This is where freight professionals and other businesses in the supply chain, familiar with the customs requirements for different countries, can help.
It's important to check that the statement of origin on the commercial invoice matches the text in the trade agreement. Companies should copy and paste the official text directly from the legislation and complete the declaration correctly.
Make sure firms don't remove or add anything that isn't in the official text of the specific trade agreement. Incorrect paperwork can lead to long border delays and unhappy exporters who may take things out on the freight forwarder, rather than admit any blame themselves.
But it's not only disruption to the supply chain that freight professionals need to consider. If an incorrect invoice and statement of origin are submitted, the tax authorities can issue fines and reclaim the duty stretching back many years.
This can lead to protracted and costly legal disputes between exporters and the freight professionals who serve them about who is to blame and who should pay.
The success of the freight industry depends on its ability to move growing volumes of goods quickly across borders. That means ensuring exporters provide accurate, timely and complete information about the origin of their goods.
This is a guest post by Arne Mielken, a leading global trade expert in the UK and the EU, and founder of customs and training consultancy Customs Manager Ltd. Arne supports businesses to reach their international customers faster, by cutting costs, red tape and paperwork. He assists and trains companies to de-risk their supply chain and stay compliant, enabling them to grow globally. For more information visit https://www.customsmanager.org