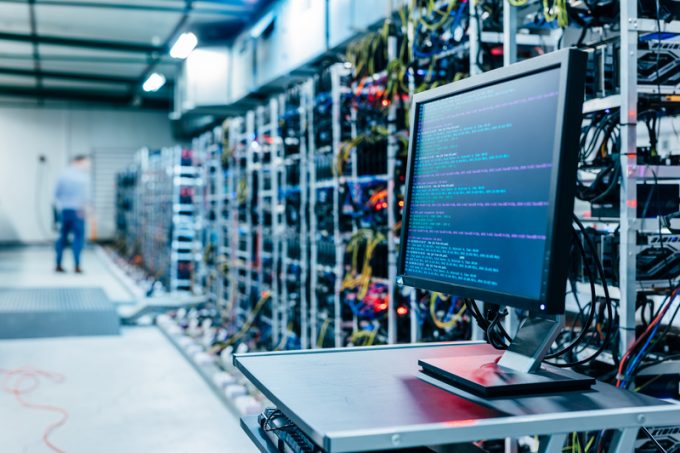 The rise of cloud computing services is set to change the investment criteria for freight and logistics operators.
Increasing numbers of 'as-a-service' options are transforming digitisation from a capex requirement to an operating expense (opex).
A recent report on the top technology trends for 2022 by Transport Intelligence (Ti) argues that market growth is increasingly enabled by high-speed internet access reducing the time delay in business communications.
And ever-faster connections gave rise to cloud computing – the ability to store and exchange data with server farms anywhere, rather than companies having to establish their own server and data storage facilities.
The supply chain parallel would be just-in-time delivery, and the technology is lowering entry costs and time-to-market for new businesses.
Ti has termed this trend "opex not capex", where software and the processing power required to run it is rented rather than bought or licensed, leading to an "…explosion in online services and solutions… priced similar to the business models of the old phone companies.
Report author Ken Lyon writes: "It enables many small companies to enter the market and service customers from a much lower cost base… this makes future competition about ideas, innovation and execution."
He adds that hardware has "transitioned from the large expensive mainframe units and servers that resided within organisations, into the enormous (and invisible) server farms, operated by the cloud service vendors".
This theoretically enables much more energy-efficient computing as well; a server farm is more likely to have the critical mass to be able to switch to renewable energy, whereas a server cabinet in an office could not.
For a server farm, energy costs are the main consideration, and many have been set up in Iceland, Norway and Sweden, where hydro-electric or geothermal energy sources are plentiful and colder ambient temperatures reduce the load on cooling systems, helping provide low costs and a competitive advantage.
The Loadstar recently reported on FourKites' acquisition of German carrier-facing service provider NIC-place, and Ti argues this may be the first of many such developments, as consensus arises on the standards of information-sharing between platforms.
"Application programming interfaces (APIs) are now the standard means of sharing information easily between systems and services, this will continue and these gateways will become easier to implement."
Increasingly, these types of communications will be automated via machine-to-machine, frequently referred to as the 'internet of things' (IOT).
The "often hysterical" universe of cryptocurrencies and "non-fungible tokens" mask the usefulness of the technologies behind them: "…this could be very significant for supply chain visibility. The notion of an intelligent network that can react to alarms or alerts and swiftly replan and reschedule actions without human intervention is compelling", says the report.
This could provide huge opportunities for supply chain providers, but tempered with a need for greater vigilance and cybersecurity.
But, cybercrime notwithstanding, these developments will lead to better access to data for both providers and their customers, as standardisation enables better integration, decreased time to market, as remote servers drive down the cost of computing, and more nimble businesses, as autonomous systems develop the ability to fix themselves.
However, "it takes time to adopt new technologies, especially within large organisations", Mr Lyon notes. "But the demands to adopt new technology will not diminish, so companies must learn to adapt and become more open minded about the choices that they will need to make.
"This is especially difficult for senior staff who have built career paths around expectations which are no longer relevant," he warns.