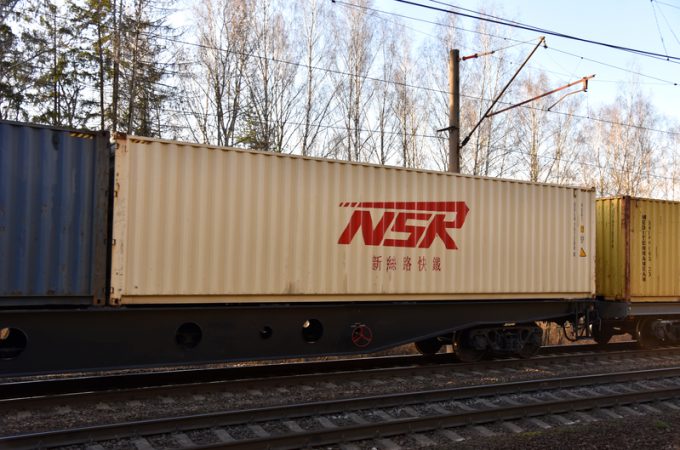 As China-Europe rail freight celebrates 50,000 trips, more freight forwarders have launched services amid improving transit times.
The network of railways carrying cargo to Europe started running from Chongqing in March 2011, according to China State Railway Group.
The trip milestone was equivalent to 4.55m teu, it said, with the value of cargo estimated at $240bn.
While tiny in comparison to ocean freight, rail volumes have grown rapidly over the past few years, last year alone accounting for 15,000 trips, a 22% year-on-year increase.
Rail freight is widely credited with providing a vital Asia-Europe overland connection throughout the Covid-crisis, as traditional air and ocean freight routes have experienced unprecedented disruption.
The railways have also experienced their own fair share of delays, however, having been hit with mounting congestion at key border crossings in Poland, Russia and Kazakhstan, resulting in deteriorating transit times – despite record-breaking freight rates.
Nevertheless, freight forwarders appear confident to add new services and have reported improved transit times this year.
For example, Chengdu-based New Silk Road Intermodal (NSRI) noted: "After years of market cultivation, China-Europe trains have realised normal operations, and capacity expansion and reconstruction projects at Khorgos, Alashankou, Erenhot, Manzhouli and other port stations have been successively implemented."
This has helped improve operations, NSRI added, with westbound trains enjoying higher on-time departure rates than in previous weeks.
"Alashankou-Khorgos is operating well, with average delays of less than one day, while the transloading efficiency of Mala and Kaliningrad also improved slightly this week," the forwarder explained.
Furthermore, Davies Turner, which launched a weekly Express China rail freight service to the UK in 2018, noted the railway's operations were "getting back on track" after "a difficult 2021".
Tony Cole, Davies Turner's head of ocean, said: "Over the past month, we have seen improved rail transit times as a result of more timely departures from China. Based on the arrivals into the UK over the past four weeks, the dedicated rail service is achieving an average 29-day transit time from departure in Wuhan to arrival at our UK depots."
Hellmann Worldwide Logistics, on the other hand, said its new service between Chongqing and Bremen would alleviate some of the lingering congestion on popular routes into Duisburg and Hamburg. COO Jens Wollesen said: "Due to challenges sea and air freight are facing, the transport on the new silk road is increasingly in demand, which leads to bottlenecks. With the expansion of our transcontinental network, we are taking pressure off the routes."