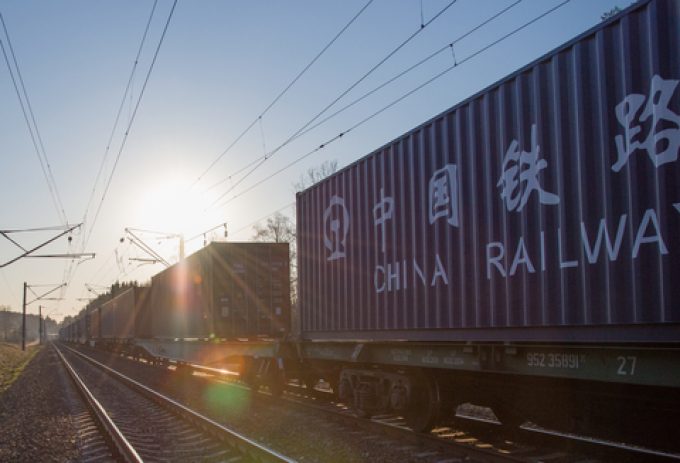 Following the country's sudden change in Covid policy, rail freight forwarders are expecting smoother supply chains in China.
According to Igor Tambaca, MD of Rail Bridge Cargo, Covid restrictions were seriously hampering the movement of cargo.
He told The Loadstar: "We're expecting a little boost in the run up to Chinese New Year on stuck orders from China to Europe, as some factories were closed.
"We have seen delayed shipping orders over the past two months, and delayed pick-ups due to the Covid restrictions – one hassle was that some pick-up trucks could not enter certain regions due to Covid, and this caused delays which are now over."
Mr Tambaca said China-Europe rail freight rates had been dropping towards pre-Covid levels, but "not as fast as sea freight", adding: "Eventually they will be close to $2,500-$3,000 higher than sea freight, like they were before."
Indeed, after a tumultuous start of the year for rail freight, following the Russian invasion of Ukraine, the mode has experienced a strong second half, compared with sea and air freight, and is now expected to register another year of double-digit volume growth.
For example, according to China Railway, there were 15,162 China-Europe trains operated in the first 11 months of the year, carrying 1.48m teu, up 10% and 11% respectively.
The railway network has also benefited from increased investments in alternative routes from the main corridor through Russia.
Mr Tambaca explained: "We've seen a boost in the middle corridor, both from China-Europe and the Caspian rail networks. Last week, the number of ferries in the Caspian Sea was increased to seven, which means three-or-four days faster transit times."
Furthermore, he said, there had been growth in the number of express trains, such as the Xian-Duisburg service, which takes 10-11 days.
"This service can compete with airfreight more than sea freight. The prices are around $1,500-$2,000 per container higher than regular rail freight, as the transit time is faster. This means we will see a shift towards express rail in coming months, as more express lanes will be established from China into Europe," Mr Tambaca added.