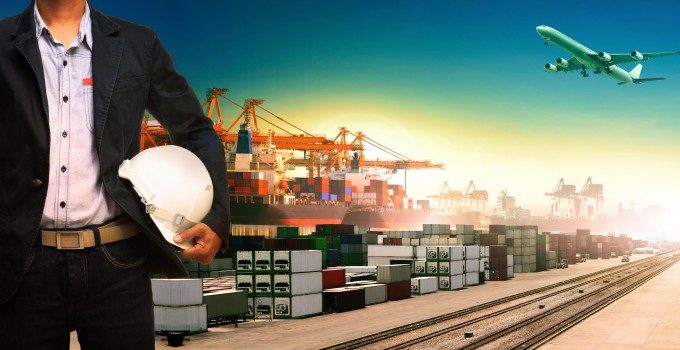 UPDATE: Lufthansa Cargo reports that the strike ended yesterday, 15 January, and operations have returned to normal in Chennai.
14 January: Chennai Airport is facing significant delays to the processing of air cargo as handlers remain on strike. The backlog has been exacerbated by the shut down over the weekend of the Customs EDI gateway, Icegate, as well as the Pongal festival in Tamil Nadu, which lasts for three days.
The Airport Authority of India (AAI) confirmed that the strike was ongoing – and scheduled to last indefinitely. The workers are employees of Bhadra International, a handler at seven airports across India. A spokesman for Bhadra was keen to play down the significance of the strike when contacted by The Loadstar.
"The strike is almost over. It is the actions of some miscreants and unauthorised people," he said. "But this is history now."
However, one source in India said: "Chennai is a mess. There is 600 to 700 tonnes of backlog, which is causing a mess. It's a tough airport – it's a far cry from Bangalore and Hyderabad, yet all the best production is there."
The city is southern India's main aviation and maritime gateway, and the region is home to the telecoms and automotive industry, which are expected to be affected as parts lie uncleared at the airport. Chennai receives about 250 tonnes of freight each day.
A spokesman for local forwarder Jet Airfreight acknowledged there was a problem at the airport. "There is lots of cargo waiting, and it could take a week to clear." Emirates SkyCargo's local office said that it had more than 30 tonnes of cargo waiting to be cleared, while a spokesman for Lufthansa Cargo told The Loadstar: "We have… been affected by the strike of the handling company – especially on the export side. The import is working well and our customers can book their shipments to Chennai as usual.
"Export shipments are however limited at the moment, but we have taken several measures to minimize the inconvenience for our customers, eg by routing cargo via Bangalore, and by making alternate arrangements for loading with the help of other handling companies."
The workers, reportedly hired two years ago on a temporary basis, are striking over pay, permanent contracts and working conditions at the airport's cargo complex. AAI attempted to bring in other handlers to help clear the shipments but one cargo industry player told The Hindu that it could breach security rules at the airport.
The strike began on Wednesday last week. Although Bhadra International told The Loadstar that only 15 or 20 workers were involved, local media suggested it may be hundreds.
Air Asia Cargo told The Loadstar that so far the strike hadn't caused any operational issues.