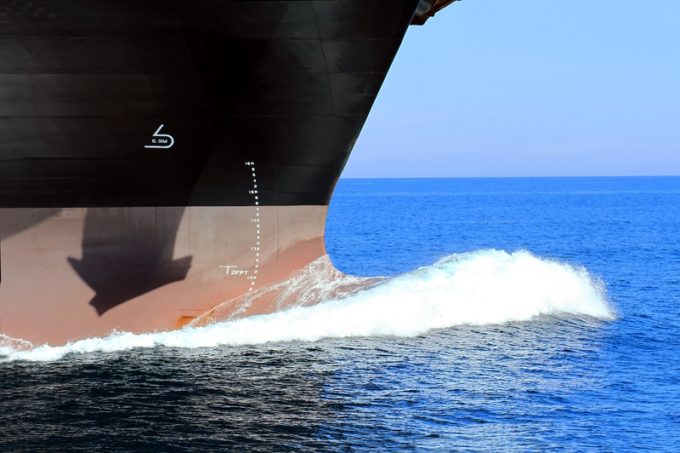 Containership owners that have ships with expiring deals are having their heads turned by the vast sums being offered for short-term charters.
And, according to one Hamburg-based broker, the boxship charter market is "in danger of eating itself" in the "craziest market I have ever seen".
Several non-operating owners (NOOs) are using scheduled dry dockings and any slack time between charters to fix small containerships with eager charterers at astronomical hire rates of $150,000 a day or more.
Amounts on offer are now so vast they are tempting NOOs to reconsider their strategy of agreeing long-term charters at highly elevated rates in favour of "paying off the mortgage" with a short-term fixture.
Freight forwarders, NVOCCs and entrepreneurial Chinese carriers CU Lines and BAL Container Line are among those driving the huge leaps in daily hire rates for one or two round-trip fixtures from Asia to North Europe and the US west coast.
Alphaliner reports that Hong Kong-headquartered BAL has chartered the 5,042 teu CSL Santa Maria for three months between Asia and North Europe at an eye-watering $160,000 a day.
Its owners will therefore receive a massive $14.5m in charter hire for the 90 days of employment – almost twice the value of the vessel just six months ago. Unsurprisingly, given its current earning power, Vesselsvalue has upgraded its valuation of the 16-year-old panamax to $49m, a substantial bonus for the Greek owners who purchased the CSL Santa Maria in 2017 for just $7.6m.
And according to Alphaliner, there is no sign that the historically high charter rates will start to fall any time soon. It said: "Demand remains strong across the board with prompt vessels of any sizes rapidly finding a new employment."
Another notable recent short-term fixture was the 1,800 teu handy container vessel, A Fuji, fixed by an unnamed NVOCC for  six-to-seven months at $87,000 a day – the ship's previous charter in January with CMA CGM was for a three-month period at $17,000 a day. The new fixture will bring in $15.7m-$18.3m for the owner. The ship was ordered in 2018 and delivered in January, and cost Lomar Shipping just $22m.
"I never seen the containership charter market like this in my 25 years as a shipbroker, but it can't go on for much longer," said the Hamburg broker. "OK, so the shipowners have had a very tough time for a number of years, but the market has now swung the other way so severely that it is danger of eating itself, and that will not do anybody any good."
Alphaliner agrees. "It is unclear how long such a bonanza will last for NOOs, but it is hard not to consider the current extremes as a bubble waiting to burst," it warned.