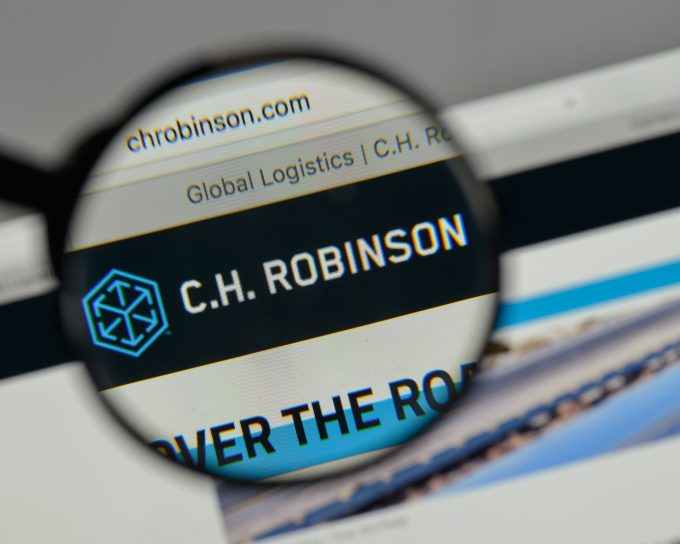 CH Robinson is to invest $1bn in technology and innovation, and related talent, over the next five years, doubling its previous $1bn investment spent over 10 years.
President and chief executive Bob Biesterfeld announced the decision yesterday, saying it would create "extreme value".
"We are a platform-driven solutions company with technology built by and for supply chain experts, powered by our information advantage," he said.
"It's when these tools are leveraged by the smartest and most relentless experts—who really understand and are committed to our customers' business—that we create extreme value in the supply chain for our clients' benefit."
He pointed to research saying that 88% of shippers said technology was extremely or very important when choosing a logistics provider.
But while $1bn is a big headline figure, research by Deloitte in 2017 indicated that some industries spend far more on technology as a proportion of overall revenue.
"An analysis of data collected for Deloitte's 2016–2017 Global CIO Survey shows that technology spending as a percentage of revenue ranges from more than 7% in banking and securities to less than 2% in construction and manufacturing. The overall average for all industries is 3.28%."
CH Robinson's gross revenues for 2018 were $16.6bn. Even if they remained the same over the next five years, $1bn would be just 1.2% of revenues. The $1bn, could of course be in addition to an existing spend – but the only mention of technology in its 2018 results was an $18m spend on purchase and development of software.
However, as a percentage of net revenues, the spend would be 7.6% – similar to the banking industry investment.
Interestingly, CH Robinson has seen staff costs rise from just over $1bn in 2015 to $1.34bn last year, and these accounted for about half of its total operating cost base. Observers may wonder whether this investment in technology is one way to hedge against rising staff costs. 
UBS was clearly approving of the news. After meeting a number of management, UBS analysts noted that the group was "moving aggressively on technology".
As reported by Loadstar Premium last week: "UBS analysts told investors that CHRW is clearly focused on "investing in technology to drive greater automation in their processes and reduce cost and to leverage their freight and data to add value for their carriers.
"While a number of other sizeable brokers are also investing to leverage technology, we believe that CHRW's much greater scale in terms of freight and capacity is a significant advantage."
And the sum is more sizeable than figures seen elsewhere in freight, although they tend to be more piecemeal, such as this month's news that Kuehne + Nagel, together with Singapore sovereign wealth fund Temasek, have made $50m available to technology start-ups.
CH Robinson said the investment would make it "lead the way forward in logistics".
Mr Biesterfeld said: "CH Robinson solves logistics problems for companies across the globe and across industries, from the simple to the most complex.
"We put the customer at the centre of everything we do—listening, understanding their needs and using our expertise to solve their most complex logistics challenges."
He added that certain industry trends showed how investment could help customers. These trends included the fact that people drive technology and are increasingly important to supply chains; going global involves being local; and that investments in infrastructure are critical.
"We're excited about the future and look forward to continuing to innovate," said Mr Biesterfeld.
"We are leading the way forward in logistics, addressing customer needs and laying the foundation for the next generation of tools and processes that will change not only how supply chains function, but ultimately change how our world is connected."