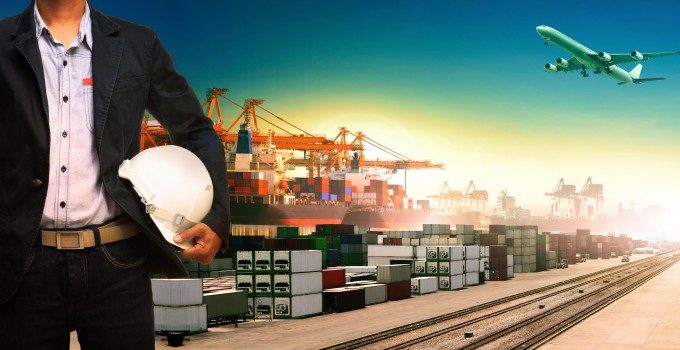 CEVA this morning boasted strong volume growth in ocean freight and air freight, but revenues fell and its losses were attributable to high financing charges and growing debt.
Air freight volumes in the third quarter just outpaced the market, up 5% year-on-year, while sea freight grew 11% in the same period. However, revenues in its Freight Management division fell 1% to $935m in the quarter and fell 5% to $2.68bn in nine months.
CEVA said "revenues were impacted by the continuation of challenging market conditions and softness in export out of Asia Pacific and Europe". It also noted that tightening airfreight capacity on the transpacific had affected margins.
Contract Logistics also suffered, falling 4.8% in nine months, or 1.8% for the quarter.
"This was partly a result of lower volumes in some key markets, notably in Asia Pacific and some countries in Europe. The continued focus on terminating low margin or loss-making contracts also impacted contract logistics revenues in the third quarter of 2014," said the company.
However, it was celebrating some new business wins: up 20% year-on-year in Freight Management and 19% in Contract Logistics. The company was also working to end loss-making contracts, it added.
The 3PL has also focused on making large-scale management changes. Today, it said that Michael Schaecher, who was appointed chief operating officer, global air freight, in May, is additionally to take on the role of head of ocean freight, replacing Dominik Tichelkamp, who was appointed four years ago.
There has been a series of executive changes at CEVA in recent years following the resignation of CEO John Pattulo, replaced by shareholder Apollo's Marvin Schlanger, who waved goodbye to a handful of senior executives. Xavier Urbain became CEO in January and has been busy creating a new management team and new strategies for the business.
"This quarter we continued to make important strides in executing our strategy," he said. "Our focus over the course of 2014 has been very deliberate: we have rebuilt the management team with executive leaders who know the industry which has had an immediate impact, and have organised our go-to-market plan based upon our major business lines – Airfreight, Oceanfreight and Contract Logistics – to enhance customer value."
CEVA will also unveil a new operating model in January, which will see it reform into 17 local geographic 'clusters' with standardised governance and business rules. It will also continue to reduce costs, it said – although significant costs relate to its financing activities, the sword constantly hanging over the otherwise well-regarded 3PL's head.
Finance expenses continue to be substantial and rose 68% following CEVA's recapitalisation. Net finance expense for the three months ended 30 September 2014 was $91m, up from $54m, caused by the company's higher net debt position as well as foreign exchange losses, it said.
As a result, the third quarter resulted in an overall loss of $92m, against a restated loss, after recapitalisation, of $36m in the same quarter of last year. Loss for the nine months was $284m as opposed to a restated loss of $11m the previous year. Total principal debt stood at $2.2bn at the end of September.
CEVA spent much of last year insisting that it had sufficient funds to sustain the business, and was significantly helped by the recapitalisation and refinancing in March of this year. While net debt has increased by 18.2% to $1.89bn as at the end of September, CEVA stated that it believed "it has sufficient liquidity to service its operating activities and continued growth ambitions for the foreseeable future".
The full results can be accessed here.