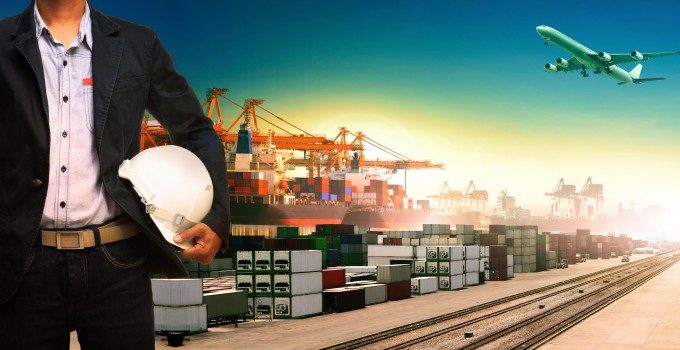 CEVA, which last week announced a profit of $205m for the second quarter, has been moved to deny industry rumours that it lacks cash and that its new investors will want quick returns.
The company enjoyed a financial gain of $277m following its May restructure, but continues to suffer from the weak freight market. Revenue fell 7.4% year-on-year, to $2.1bn, while EBITDA fell 10.1% to $80m. Its freight forwarding business saw revenue fall 11.7% to $951m, underperforming the market, in part owing to a poor performance from its air freight forwarding division, which had been "under-resourced". CEVA also noted tough conditions in the electronics sector.
In contract logistics, which saw a significant decline in profitability at the start of the year, adjusted EBITDA rose to $58m, but revenue declined 3.6%  to $1.1bn. The company put this down to the sale of its container logistics business at the start of the year, and lower volumes.
CEVA has been plagued by speculation regarding its future. While the restructuring shored up its finances – reducing net debt by more than 50% to $1.6bn – analysts have questioned whether the company would be able to continue to service the interest payments on the remaining debt, and how soon new investors CapRe and Franklin Templeton need to see returns.
"CEVA has reduced its debt, but it's still pretty substantial," said Thomas Cullen, senior analyst at Transport Intelligence. "I can't believe the two new investors won't want a quick turnaround."
One analyst last month indicated to The Loadstar that the company might have "just six months", but others believed that was unlikely.
"Six months sounds severe," said analyst Dick Armstrong of Armstrong & Associates. "But it's a global business with not good revenue growth. It has to have money to adjust. It really needs two or three years to get on the right track with this. It's better than the situation that [owner] Apollo originally designed, which left it without the money to invest, but it still has a tough road ahead."
But, in an interview with The Loadstar, CEVA CEO Marvin Schlanger expressed optimism, while acknowledging that the shareholders would ultimately want to sell.
"We now have two other large investors, aside from Apollo, and ultimately they are going to want to sell their positions. It's all about value and appropriate value."
But, he pointed out, while private equity companies generally seek a return within three to five years, it can be longer, and Apollo, which has been a shareholder in CEVA since 2006, has held some investments in its portfolio for "a dozen years".
"I don't feel any pressure at all in terms of a deadline. Our goal is to create a solid business, a strong management team, more sales, more opportunities. That's our assignment. The sale of stock by shareholders will happen in due time."
It is no secret that Apollo was keen to exit the business, possibly through an IPO, but instead was forced to restructure the company.
One senior source close to CEVA told The Loadstar: "CEVA still has a huge burden, even with just half the debt it had. If Apollo could have sold it would have sold, but no one wants to buy it. It needs a turnaround – the industry has to rebound and CEVA needs to show consecutive quarters of profit and improvement. The recapitalisation was the third exercise in restructuring the balance sheet. Is there room for one more time? Probably not."
Ratings agency Moody's, meanwhile, which upgraded the company's corporate rating to Caa1 from Caa3 in July, said CEVA's liquidity was "sufficient to address operating requirements over the intermediate term", but noted that it was still highly leveraged and that it expected "negligible free cashflow" this year and "probably" 2014.
Moody's analyst Douglas Crawford told The Loadstar: "Lack of cash generation is one of the main problems. It's a pretty bad sign. But the restructuring has alleviated some liquidity concerns and near-term pressure. It is highly leveraged though in a cyclical business with low margins. And it's a competitive landscape, with companies that don't have the same financial risk."
Net working capital at CEVA was negative on 30 June, at -$26m. But Mr Schlanger argued that CEVA had plenty of cash.
"The perception that we don't have cash to invest is 100% incorrect. Today, we sit with around $650m in cash." Noting that 2012 was the second highest capital expenditure year in CEVA's history, he added: "Are we diligent about where we spend? Absolutely. Do we have robust internal discussions about where we invest? Absolutely. And we come up with better solutions because of it."
Next week: CEVA and its staff relations