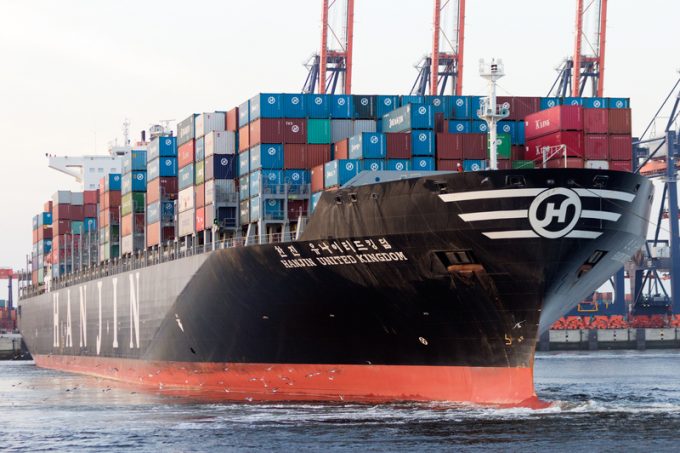 The chief executive of Hanjin Shipping, Tai Soo Suk, has written to owners of the ships it has on charter – and apparently to container terminal operators – pleading for help with rates.
A letter to a shipowner from the cash-strapped South Korean carrier was seen yesterday by a shipbroker source.
It says: "Upon careful analysis of the business outlook and financial projections with the assistance of outside experts, our management has come to the conclusion that our own efforts alone may fall short of fully resolving the liquidity issues that we are facing."
The move emulates its compatriot, Hyundai Merchant Marine, which wrote to shipowners in February seeking charter hire reductions.
However, Hanjin appears to have gone one step further in asking terminal operators for help, according to reports.
Just last week, Gerry Wang, chief executive of the world's largest non-operating container shipowoner, Seaspan, which has seven 10,100 teu ships on 10-year, fixed-rate time-charters to Hanjin, stated that the carrier had continued to make charter hire payments on time. He said he "did not anticipate any charter breaks".
Seaspan has built up a fleet of over 100 containerships based on its strategy of fixed-rate, long-term charters to blue-chip shipping lines that it says insulates it from the volatility of the charter market, but according to Drewry its business plan, together with those of its peers such as Danaos, is coming under threat.
The analyst said today: "Any sense of security that independent owners may have previously felt from chartering out ships to top-20 global carriers has disappeared."
Indeed, an executive source within HMM advised The Loadstar last week that, after a third round of charter-cut negotiations, it had been "successful" in reducing daily hire rates with two owners, accounting for approximately 60% of its chartered-in fleet.
Another major owner, Danaos Corporation, has suffered from charter party defaults before. In 2013, Israeli carrier Zim short-paid charter hire on six panamax ships, initially with a pledge to pay the difference when the market improved. However, it ultimately resulted in the Greek owner being dragged into the carrier's debt-for-equity restructure.
The prospect of Danaos becoming embroiled in an HMM restructure – it has 13 ships on a fixed-rate charter, including five 13,100 teu vessels, obliged the New York Stock Exchange-listed firm to add a note to its annual report filed with the US Securities and Exchange Commission last month.
It cautioned that if HMM or other charterers failed to meet their obligations, as "part of a court-led restructure or otherwise", it could "sustain significant reductions in revenue", and warned that this could result in the company having itself to restructure its debts.
Meanwhile, creditors of Hanjin, led by state-owned Korea Development Bank, will decide tomorrow whether to agree to a plan to restructure the shipping line's debts.